I've been on a mountain men binge lately. I got stuck into the trope with these gruff, grumpy, burly men, and I can't let go. And before you laugh your ass off at me, let me explain. What I've learned surprised me too. They are not all fluff reads. Okay, some of them are fluff reads. :-p
When the mountain men trope first came out years and years ago, I laughed at it. It seemed so cliched and, well, tropey. And yes, I was a snob, and I ignored it for a long time. I thought they were all fluff reads and just the trend of the moment. And the romance genre goes through so many trends. Stepbrother, reverse harem, academy. You name it, and you'll probably find it. But of course, that was until recently. Recently, I've been all about the tropes. Daddy romances. Billionaire bosses. Mountain men.
One of the first mountain men books I read was
Mountain Daddy by Celia Crown
. Admittedly this one was strange and probably not a good introduction to the trope, but it had "mountain" and "daddy" in the title. I was also on a daddy kick at the time, so I jumped on it. This one was weird, and I wrote a whole
review
about it, trying to articulate why I found it weird, but I was also intrigued by the mountain man aspect of it. This man who, for all intents and purposes, is a strong, capable, industrious man who chooses to live apart from man and civilization. Why does he do it? What drives him? What is he hiding? Or hiding from? Will he change?
I was fascinated by the gruffness, the grumpiness, the anti-social behaviour, the selective, intentional interaction with only a few people, but at the same time, the enormous capacity to care, protect love. These men are not broken by any means, but something in their lives has driven them to eschew society and all that entails, carving out a life for themselves away from it all and controlling every aspect of their lives.
What makes these books compelling for me is not just the sexy mountain men but also the transformation they go through as a woman invades their lives and throws everything into disarray. She makes them rethink their lives and their reasons for hiding away. It might not drag the men off the mountain (she usually ends up on the mountain with them), but it does change them. I love the depth of the character development that takes place in these stories as these men reevaluate what's important to them, whether they are going to cling to the past or to let go and build a future.
*** WARNING: SPOILERS BELOW ***
Take, for example, the
Stone Brothers duet by Bethany Jadin
. Colt, Remi, and Wes live an isolated life in the mountains. They are shunned by the people in the town they live in because of who their father is and what he had done. They live on their own in a cabin they built with their grandfather. Up in the mountains, they are their own masters, and they hide behind a corporation to sell their crafted furniture because no one would buy from them if they knew who had created the pieces and were selling them.
"Well, it'd be a hell of a lot funnier if he hadn't done everything he could to ruin our last name. It wasn't too much fun growing up a Stone boy in this part of the woods. He could've named us John or Henry or Levi – didn't matter what our birth certificates said, our name is mud as soon as anyone finds out we're Frank Stone's sons."
Then Addie comes tumbling (literally) into their lives, and everything changes. She brings fun and life and excitement into their lives and a different perspective. And while they explore their relationship with her, they also realise their worth. By the end of the duet, these men come to terms with who they are and their history. They become brave enough to embrace their heritage and their history and come out of hiding. Their attitude becomes one of "to heck with what these people think if they don't care for us and our work, there are other markets out there for us." I love that moment of realisation and self-actualisation. I love that they owned who they are and were coming out from under the shadow of their father's ill reputation.
Another story that blew me away with its depth of character development is
Cabin Fever by Rye Hart
. When I picked up this book, I thought it was just going to be a fluffy, smutty, fun read. It turned out to be so much more.
Liam has retired from the Navy after a horrific deployment that has left him with severe PTSD, and all he wants is the peace and quiet of his mountain cabin. What he does not expect right at the cusp of a snowstorm is Whitney falling down a hill and dislocating her ankle. And there goes his peace and quiet.
Both Liam and Whitney have a lot to work through and a lot of their life to face in order to move forward. Liam is plagued by nightmares and an inability to let go of what happened during his last deployment. He feels like he is a traitor to the people he was sworn to serve, eaten up by the guilt of what he was forced to do in captivity, and not deserving of the honors others have heaped upon him. Whitney, on the other hand, is on vacation, trying to sort out her future after quitting her job to an immoral, unethical boss.
It was wonderful to see Liam undergo his transformation as he starts to recognise he doesn't want to simply hide away in his mountain cabin, but he'd like to embrace his calling and embrace a life with Whitney. It's a big step for him to take a chance and formulate a plan to build a dream and a future. It's a huge step for him to work through his nightmares, his guilt, and his pain to open himself up to Whitney. And for Whitney, it's about being brave enough to go after her original dreams and making them a reality.
And finally, there's
Mountain Man Daddy by Kara Kelley
. Yes, go ahead and laugh at the book title. I had a little giggle too. It's so cliched and tropey. But underneath it is Mike who is hiding from a past, failure, rejection, and a serial killer. And, of course, Avery who is simply on the run from some very bad guys and doesn't know who she can trust.
After being rescued from a car wreck, Avery comes out swinging. She's feisty, sassy, and maybe a little bit bratty. But she's also scared and hurt. It takes a lot for her to trust, but Mike is patient and caring with her, loaded with a healthy dose of sternness and discipline.
For Mike, it takes caring for Avery, falling for her, and wanting to protect her that causes him to confront the past that comes knocking on his doorstep. After losing his wife, being framed for murder, and being stalked by a serial killer, all Mike wants is to be left alone. With Avery, Mike goes from a grumpy, reclusive mountain man to a caring, loving protector. He faces his past and the people he's pushed aside and left behind. And in Mountain Man Daddy Christmas Surprise, he takes it a step further to embrace tradition and the holiday spirit to make new memories for himself and Avery.
*** END OF SPOILERS ***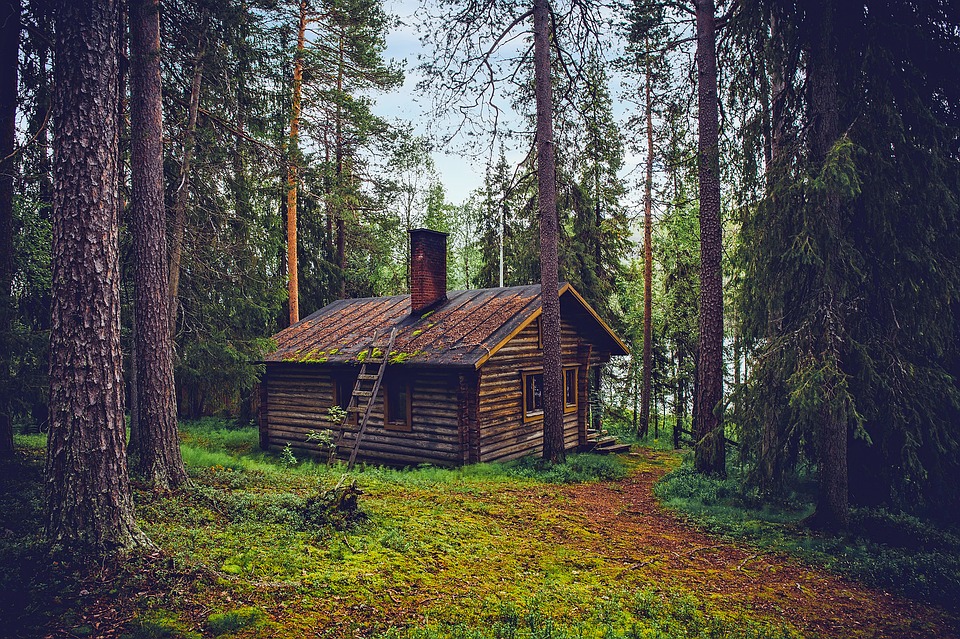 I expect mountain man romances are not for everyone, but before you dismiss them like I did in the past, try one to give them a shot. They may surprise you. Sure, some of them are light, fun reads, but others may surprise you with their depth and emotion.
Anyway, aside from mountain men tropey goodness, are there any other tropes you particularly enjoy? What are they, and are there any books you'd recommend?