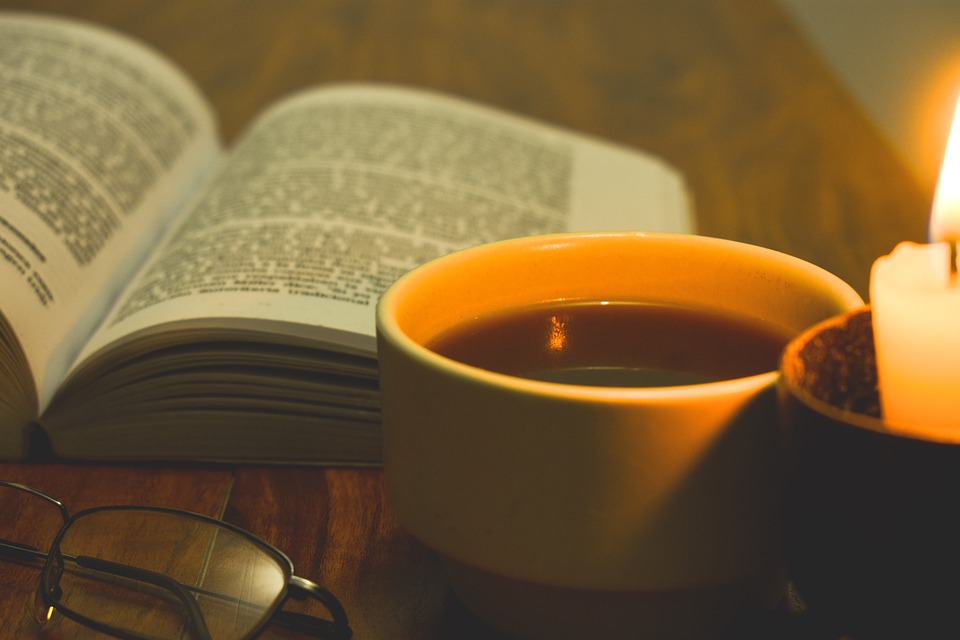 Every few years, I like to take a look at my reading tastes and see how things have changed. I recall when I first started reading, I read a lot of historical romance. It's how I first discovered the genre. These days I barely read any historicals at all with a few small exceptions. And of course, when I started reading, all books were traditionally published, and that's changed too over the recent years.
I've noticed that recently I've been reading more indie self-pub authors than trad pub authors. It hasn't been an intentional switch, but something that's gradually happened over the last couple of years. Do I still enjoy trad pub books? Yes, but equally, a lot of trad pub authors I love to read have gone indie. A few examples are Anna Campbell, Juliette Cross, and Thea Harrison.
Do I still love trad pub books? Yes, I do. I find that there's a predictability in trad pub books that I enjoy. If I want something, in particular, I fall back on old favorites. Jayne Ann Krentz for her dark, mysterious heroes and suspense. Nalini Singh for her breathtakingly beautiful writing. Rhenna Morgan for her sexy, sexy, alpha males. Liz Fielding for her warmth and comfort and sheer romanticism. The list is pretty long.
Equally, I'm finding myself enjoying more indie reads. I find them fun and unpredictable, but sometimes frustrating. When they are good, they can be very good, such as Elaine Levine and Maddie Wade's romantic suspense novels, Dizzy Hooper and Cassie Cole's reverse harem and other romances, Anna Hackett for her action-packed adventure stories and sci-fi romances, and Madison Faye's melt your Kindle's uber sexiness.
But when they are frustrating, they are very disappointing because some authors do not understand the romance genre. There is a common myth that anyone can write romance. Non-romance readers and detractors often think and say that. A lot of readers think they can write romance too, and many try. Some are great, some not so much. And for the not so much, most of it is because of a lack of craft and understanding of the genre. Like one author, I read who killed the hero at the end of the book. And another who had the hero break up with the heroine on the last page of the book in the epilogue. Such things frustrate the ever-loving heck out of me. They make the book NOT A ROMANCE. It makes me wish these newbie indie authors put some effort into learning the basic rules of the genre.
Don't think I'm bagging indie authors. I'm not. And with getting a great deal on a Kindle Unlimited subscription, I'm reading more indie authors than ever. I respect anyone who attempts to write a book because I know I don't have a book in me. It takes guts to put yourself out there, publish a book, and opening oneself up to criticism and reviews. However, I do still think that craft is important, and understanding the genre is important. I know being an indie gives an author a lot more freedom to be unique and unconventional. They may write things or even in a style a trad pub would not accept since they have house rules, but even so, I think it's necessary to have a firm grasp on the fundamentals. Like having a happy ever after at the end of the book for the heroine and hero(es).
That said, I'm also finding my reading tastes are changing. I'm reading more super steamy erotic contemporaries, slightly darker sci-fi and contemporary romances, reverse harem romances, while still enjoying my paranormals and romantic suspense. With the change in my reading tastes, I'm also finding more authors in the indie world who suit what I'm wanting to read, whether singularly in the sub-genres I've mentioned or in combination. A few big ones are paranormal, contemporary or romantic suspense reverse harem romances. There are not many trad pub authors doing those.
Right now, I'm trying more new authors than ever, and to be honest, I am finding a lot more meh reads than awesome reads, but that's just luck of the draw and partly my fault. I'm very picky. That said, I have found some new authors I've enjoyed and will continue to read, such as Lidiya Foxglove, Kathryn Moon, Lily Archer, Penny Wylder, and BB Hamel.
So tell me, what are your reading preferences? Indie or trad pub? Any great authors you'd like to recommend?
Find Deanna around SOCIAL MEDIA: