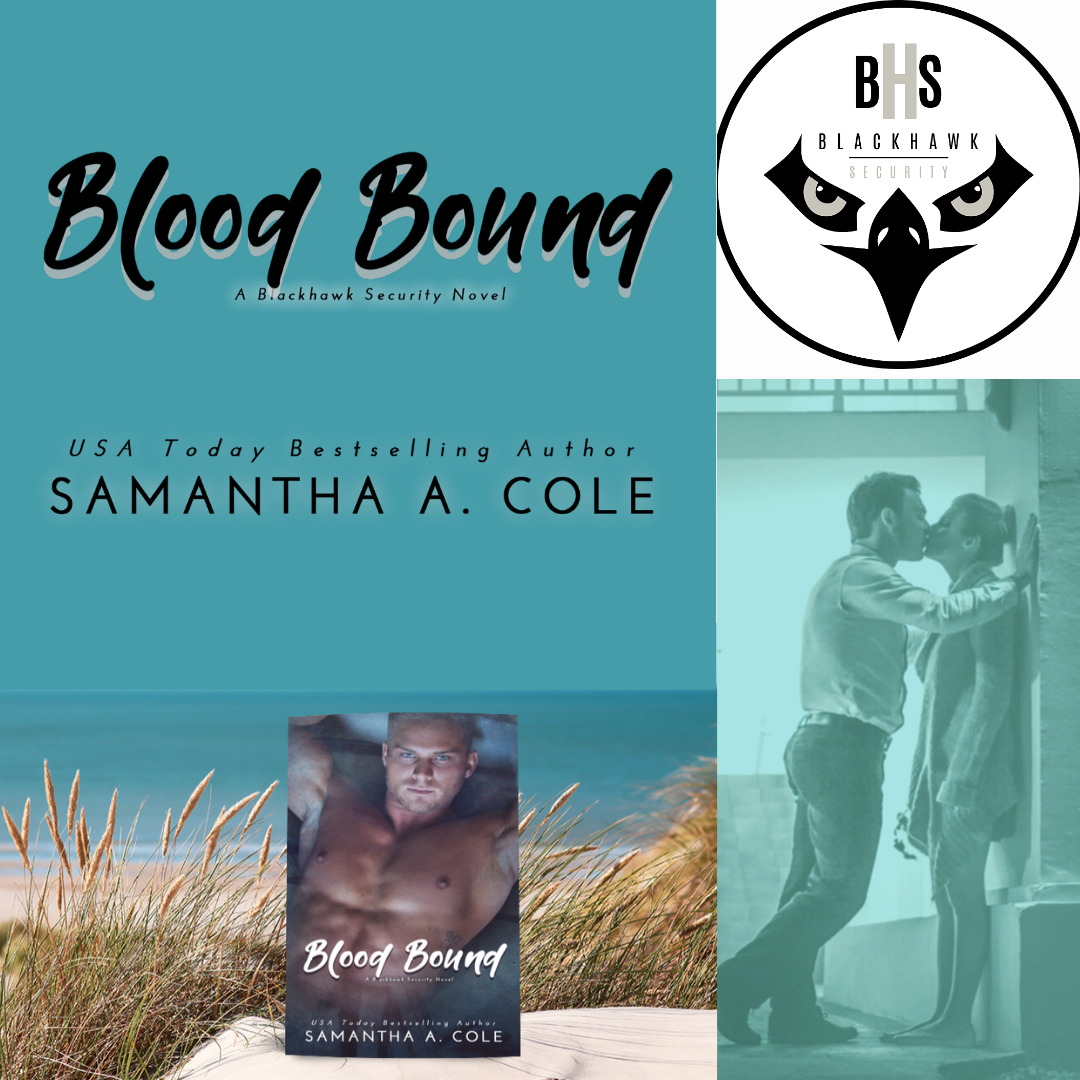 One of the things I'm sure authors get asked all the time is what's the inspiration for this or that story, or this or that character. With Ms Cole's new books in her Blackhawk Security series about to release, I, being the nosy reader that I am, asked that question. I hope you're not sick of that question already, Ms Cole, but thank you for indulging me.
Please welcome Samantha A Cole, author of the popular
Trident Security series
and now the
Blackhawk Security series
amongst many others to the bloggity.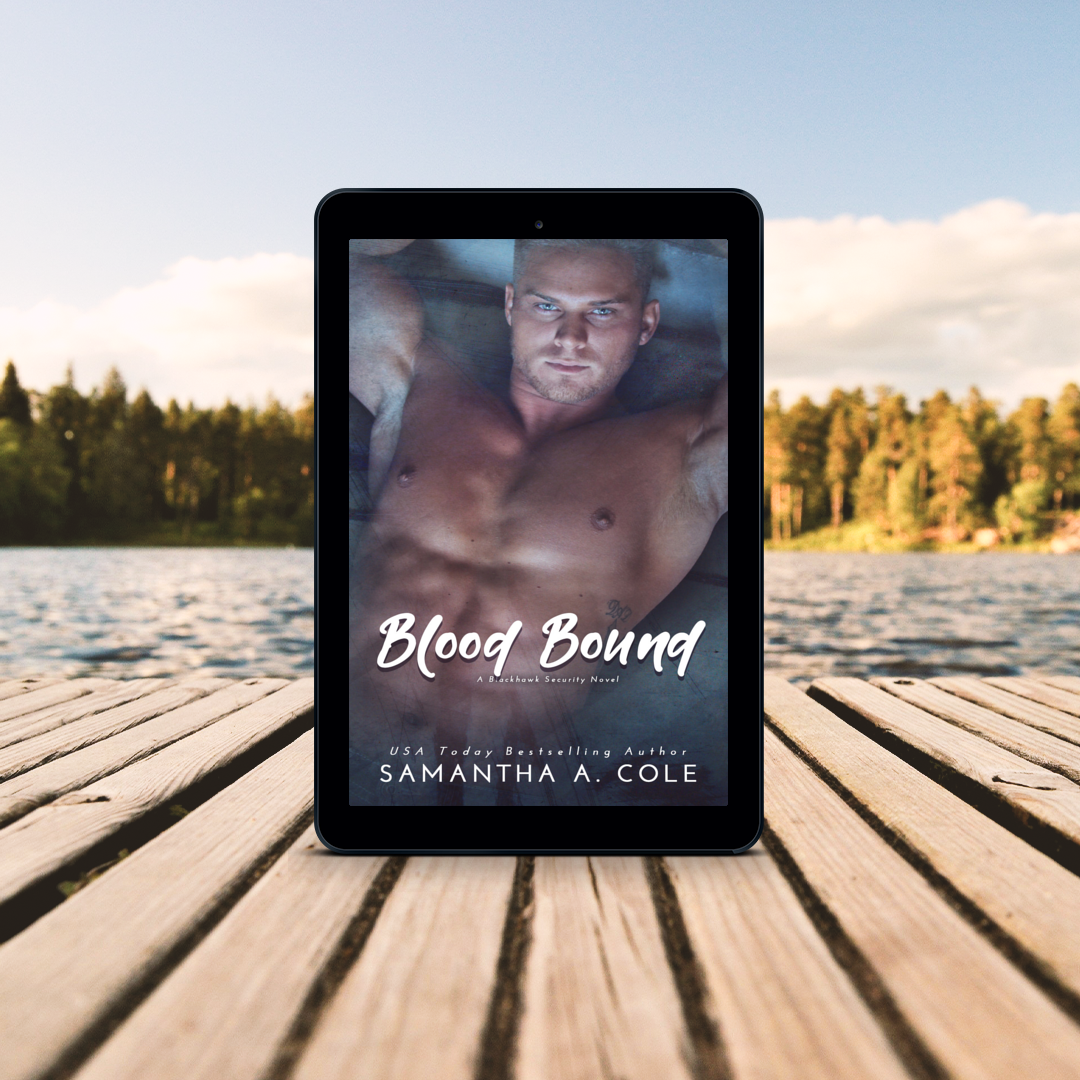 Blood Bound
is the second book in the
Blackhawk Security series
, a spinoff of the
Trident Security series
(TS) which includes my first release,
Leather & Lace
. Chase Dixon had been mentioned numerous times during the TS books, but never more in passing. His company supplied the TS teams with equipment, transportation, and extra personnel when needed. Along the lines, readers began asking for a story for Chase and the others who work for him. How could I say no?
When I became involved in an anthology, I decided to use an operative from Blackhawk Security.
Tuff Enough
was inspired by the cover photo of model Stefan Northfield and a pit bull named "Meat," taken by photographer Eric Battershell. The story came to life, as soon as I saw that image. I even named the dog in the story after Meat. I'd thought the next book was going to be about Chase's right-hand man, Irv, but Chase had other plans.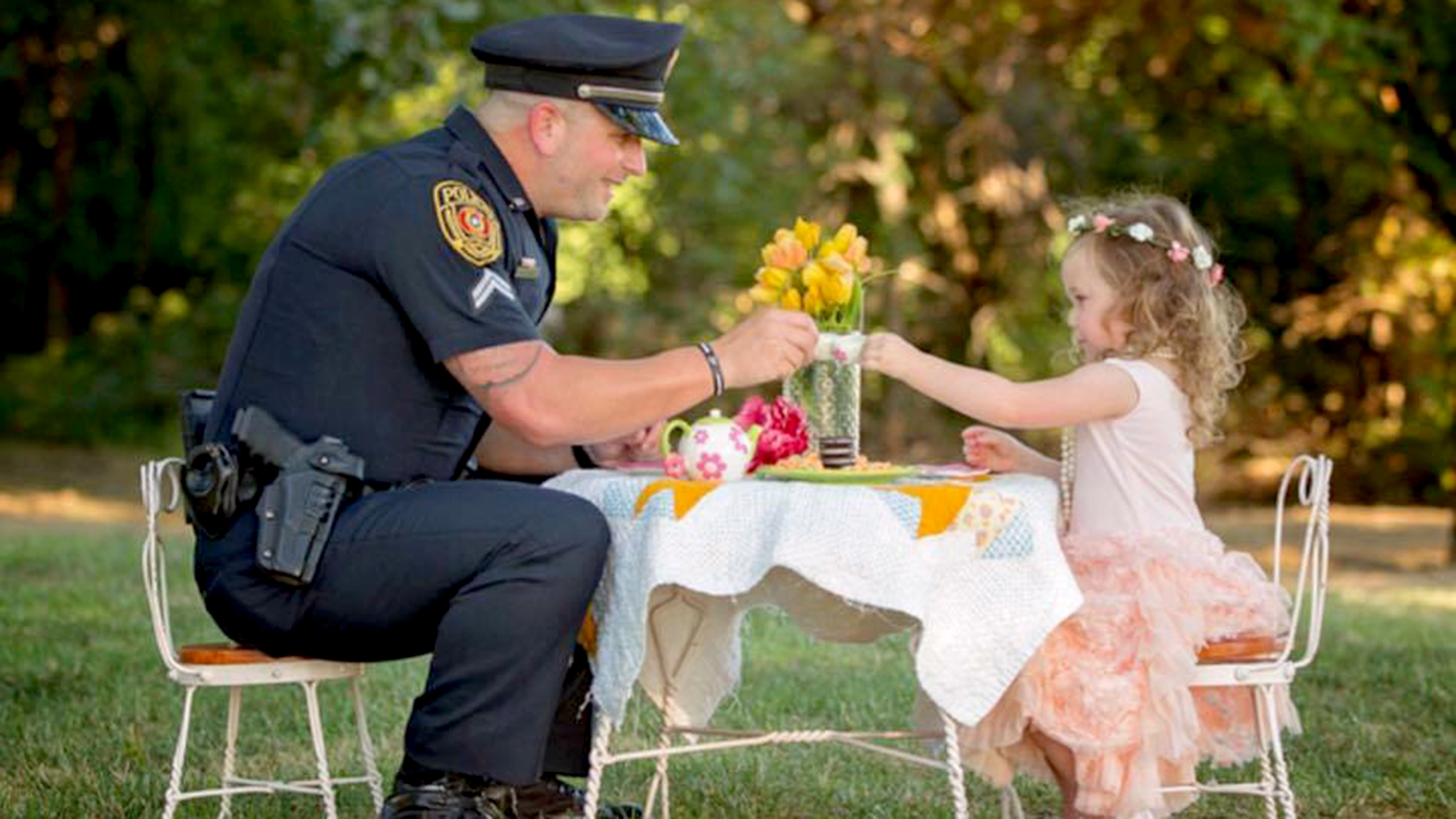 Photo Credit: Chelle Cates Photography
I often find my stories are inspired by images or real-life events I've come across.
Tuff Enough
was no exception and neither was
Blood Bound
. For Chase's story, the inspiration came from a story about Police Officer Patrick Ray, of the Rowlett PD in Texas, who'd saved a little girl, two-year-old Bexley Norvell, who'd been choking on a penny. The following year, a tea party photo shoot had been arranged for the two of them and the images went viral. Here's this big, macho police officer, in uniform, having "tea" with a three-year-old girl who was still alive thanks to his quick actions. It was so darn adorable and became the inspiration for Chase Dixon's story. While the circumstances behind how Chase saves MacKenzie "Mickey" Hart's life, the following year they have a photoshoot together, complete with a tea party. Not only does Mickey grab hold of his heart the moment he meets her, so does her mother, Rylie.
I loved writing Chase, Rylie, and Mickey. It showed a softer side to a man who'd lost teammates in combat and an employee on a protection detail a few months earlier. While there are no kidnappings, murders, drug dealers, or other criminals in this book, the suspense is still there. Rylie had adopted Mickey after her biological mother, Rylie's best friend, had been killed. Now, someone is fighting her for custody of her daughter, and she's not giving her up without a fight. Chase steps in to help in any way he can. But will it be enough? Find out in
Blood Bound: Blackhawk Security Book 2
.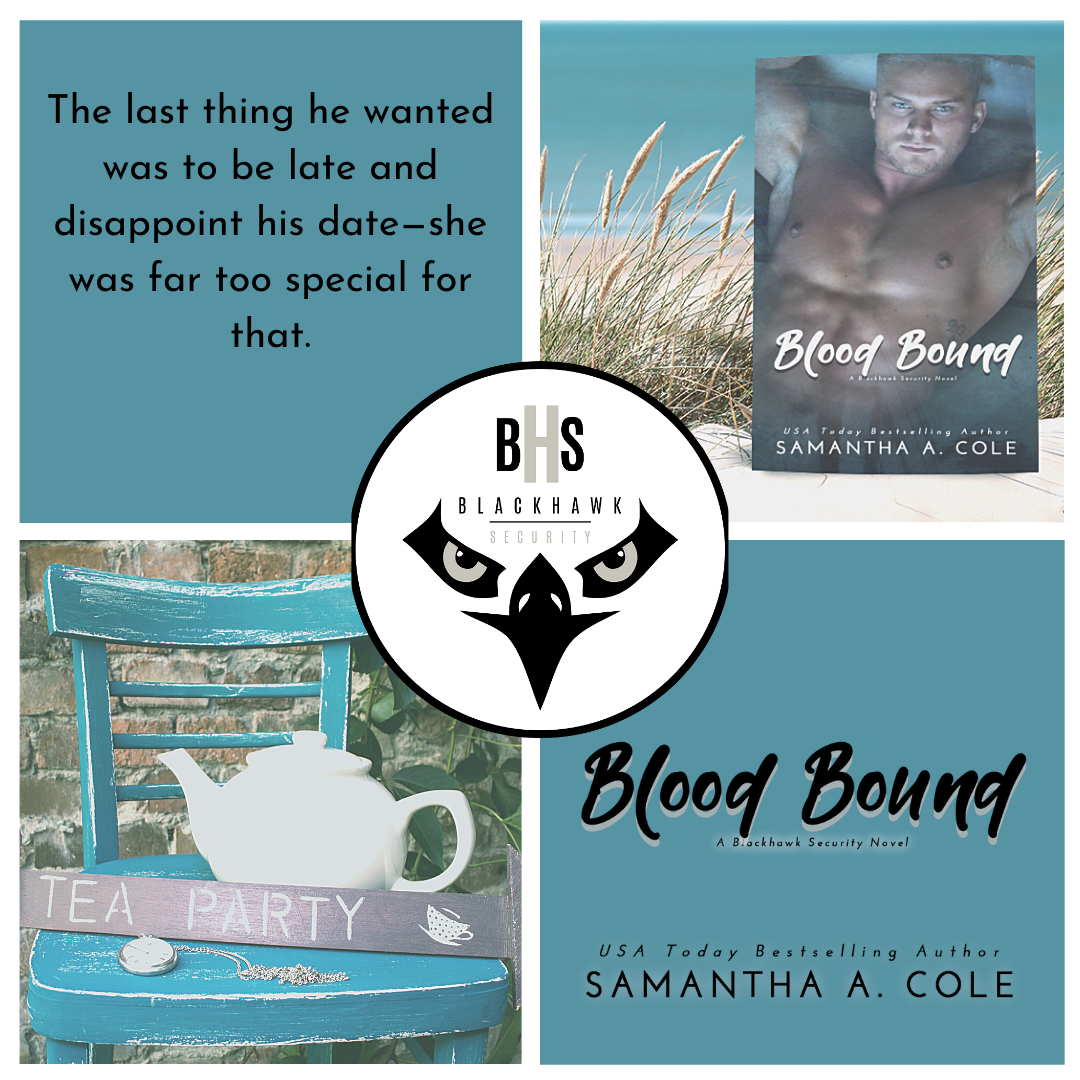 While the TS series and its spinoffs are
best read in order (the list can be found on my website)
, most of the books, including
Blood Bound
, can be read as standalones. You can also find more stories about the Trident Security extended family through my
Suspenseful Seduction World
where other authors have borrowed my characters to write their own stories!
Buy links:
Amazon
|
Barnes & Noble
|
Google Play
|
Kobo
|
Apple
**The book will only be available on B&N, Google Play, Kobo, & Apple sites for pre-order and then for 3 days after the release date. It will then be put into Kindle Unlimited.
**
About the author
Samantha A Cole:
Website
|
Facebook
|
Bookbub
|
Instagram
|
Amazon
|
Allauthor
|
Pinterest
|
Goodreads
|
Twitter
|
Sexy Six-Pack's Sirens Group
|
Suspenseful Seduction World Reader Group
|
Newsletter
Find Deanna around SOCIAL MEDIA: