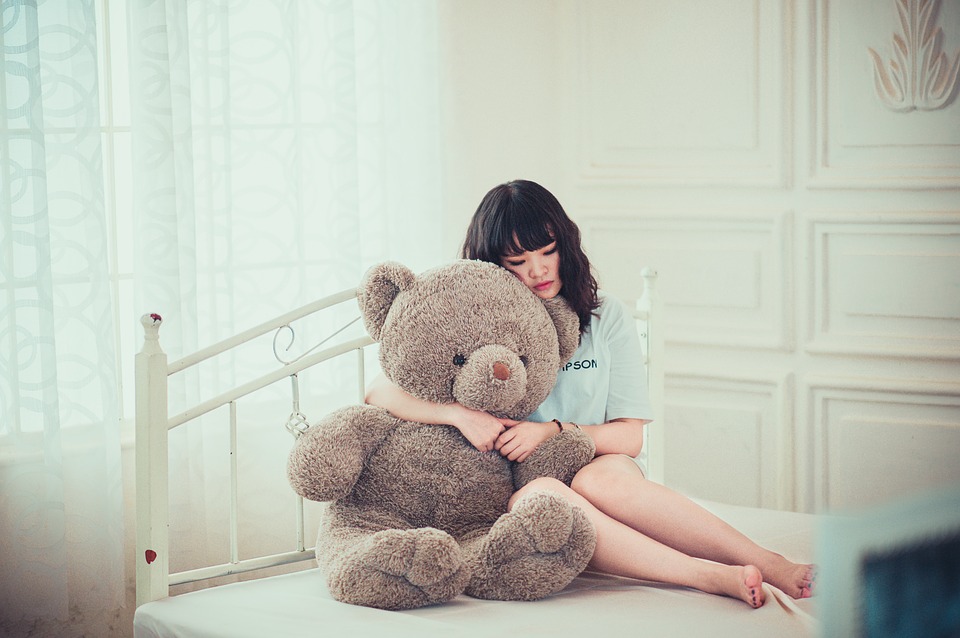 Hello!!! First of all, I want to say I hope everyone is well and safe. The world is changing by the hour around us, and it is uncertain and often scary. I'd like to say that we are all in this together. No one is untouched by what is happening and I hope that as a community, we can come together in care, comfort, and support. Turn off the news for a moment if it gets too much. Stay connected to loved ones virtually. Drink your favorite adult beverage. Read a romance. Go to your happy place.
You know romance is my thing. We are all here because we read romance and we love romance. With what's going on in the world today, there is a very dystopian / apocalyptic feel to things. In the past, when I've read a dystopian romance or a post-apocalyptic romance, I have often wondered what it would be like if the world were to end. Now I know. And yes, my graphic is a bit cheeky.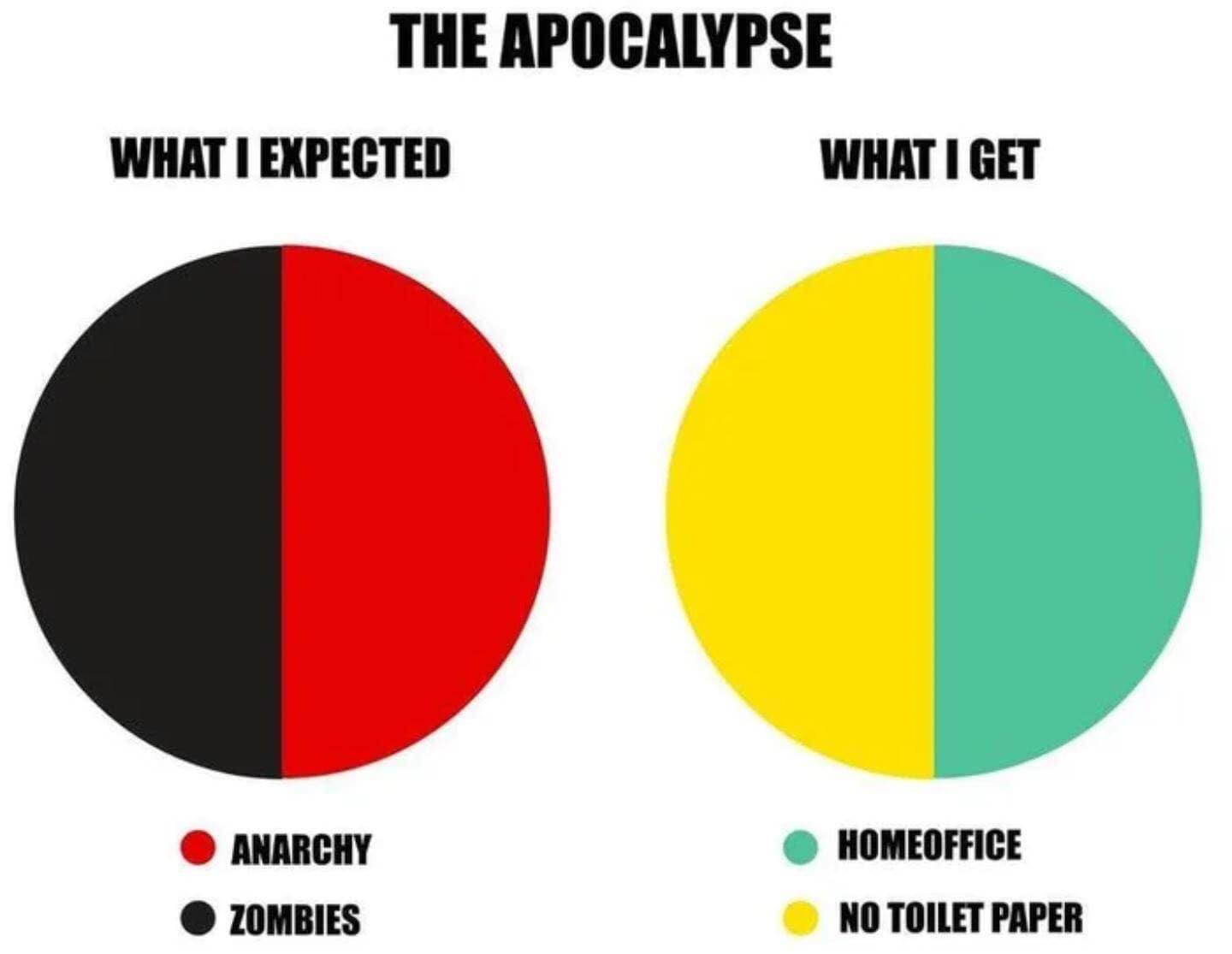 Dystopian romance is not something I enjoy reading. Too much doom and gloom for me, even if there is a happy ending at the end. But I've tried to imagine what it would be like and I've wondered if it would actually happen. Let me tell you the way things are portrayed in books are far different from our world today.
For starters, aside from crazy panic buying and hoarding, for the most part, unless exposed, people are safe. I can't say this for the people who intentionally put themselves at risk but to each their own. However, as I sit at home and contemplate this, I have food in the fridge and freezer, I have electricity, water, and internet. I can still communicate with friends and loved ones, and while our movements are restricted because of social distancing, we can find new, creative ways to connect virtually and have virtual get-togethers. Steve is having virtual drinks over Zoom with some work colleagues later in the week. He gets to choose his choice of adult beverage. It will probably be a nice whisky. I am determined to count my blessings.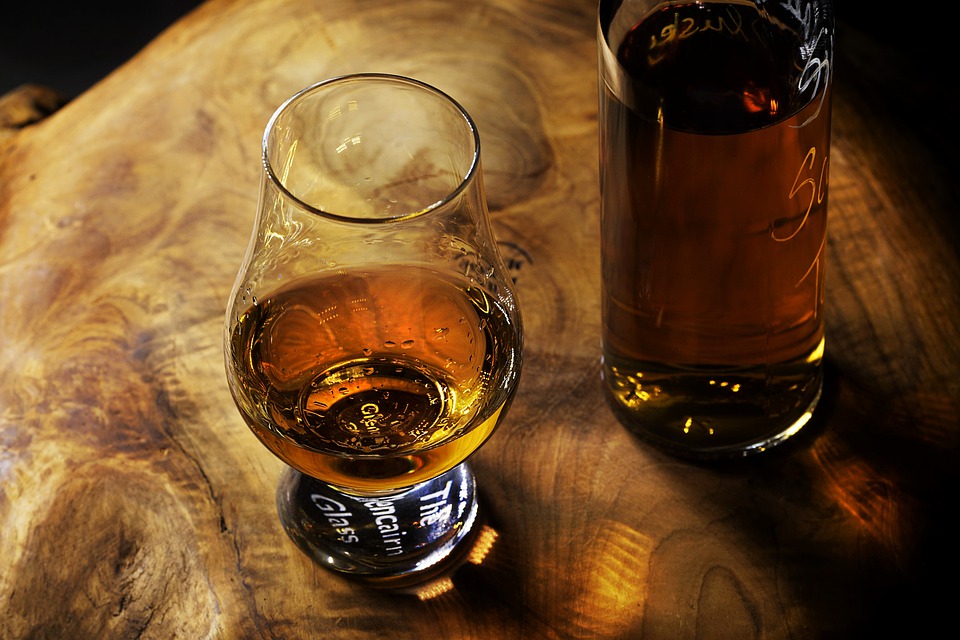 But back to the romance front, it had me wondering if this has sparked a change in reading habits. Has it made people want to read more dystopian romance? If people were already reading a lot of dystopian romance, has it made them want to read less of it because they are now living it? I asked in a few book groups I'm a member of, and the responses have been varied and interesting.
For the most part, people are saying they want to escape the reality of this new life we are living. They want happy and fun and fantasy. They want to dive into a world that is nothing like what we are experiencing now, so give them all the shifters, fae, billionaires, and alpha males.
Myself personally, I'm on a mountain men kick, but then I've been on that kick for a while now. The thing with mountain men is that they are a bit of both the old and the new world. Old world because they mostly exist in a world that is normal but they choose to eschew society to live away from civilisation and be self-sufficient. New world because they live in the middle of nowhere and they do not rely on anyone but themselves. It's quite survivalist and minimalist but without the end of the world looming. They still have plenty of food and supplies, and they can make runs into the nearest town if they do need anything. And let's face it, burly, rough mountain men are hot.
Someone said they have never been a dystopian fan, so they have never read it and won't read it now, but they did notice that the movie 2012 and the Hunger Games trilogy are trending on Netflix. There's escapism in movies too. Hooray for Netflix!!
Another person said she was reading a particular series, and book three took a turn she was totally not expecting that seems eerily like what's going on now. Life imitating fiction or fiction imitating life? And was this author a little prescient for having written it?
An author chimed in to say that their funnier romcom books have been doing better recently, and she's giving it a gentle push on the marketing front. I guess people want a laugh and some fun in these times and I'm glad the author is doing well with some of her book sales. Of course, on the flip side, there's also an author who says she writes the darkest, most twisted stories and who knows how those books will do since they are due to release soon.
But I should not leave out the people who love dystopian romance and are asking for recommendations of new books or good books in that genre. I'm sorry to say I don't know any. I think I've only read two or three in my reading life, and I didn't enjoy them much. I couldn't even get through the Hunger Games trilogy. I found it too depressing.
All that said, it's too early to tell if there will be an upsurge in the dystopian romance genre and if it will start to trend. Some authors who write to market might decide to jump on the bandwagon and give their own spin on the genre, but that's a topic for another time.
So over to you. Are you a dystopian romance reader? If not, what's your go-to romance for a little escapism and fun? And would you read a dystopian romance if it came highly recommended?
Find Deanna around SOCIAL MEDIA: