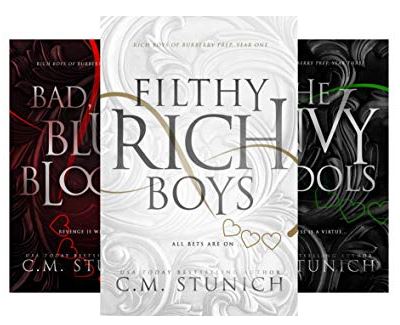 Mercedes's rating:
Heat rating: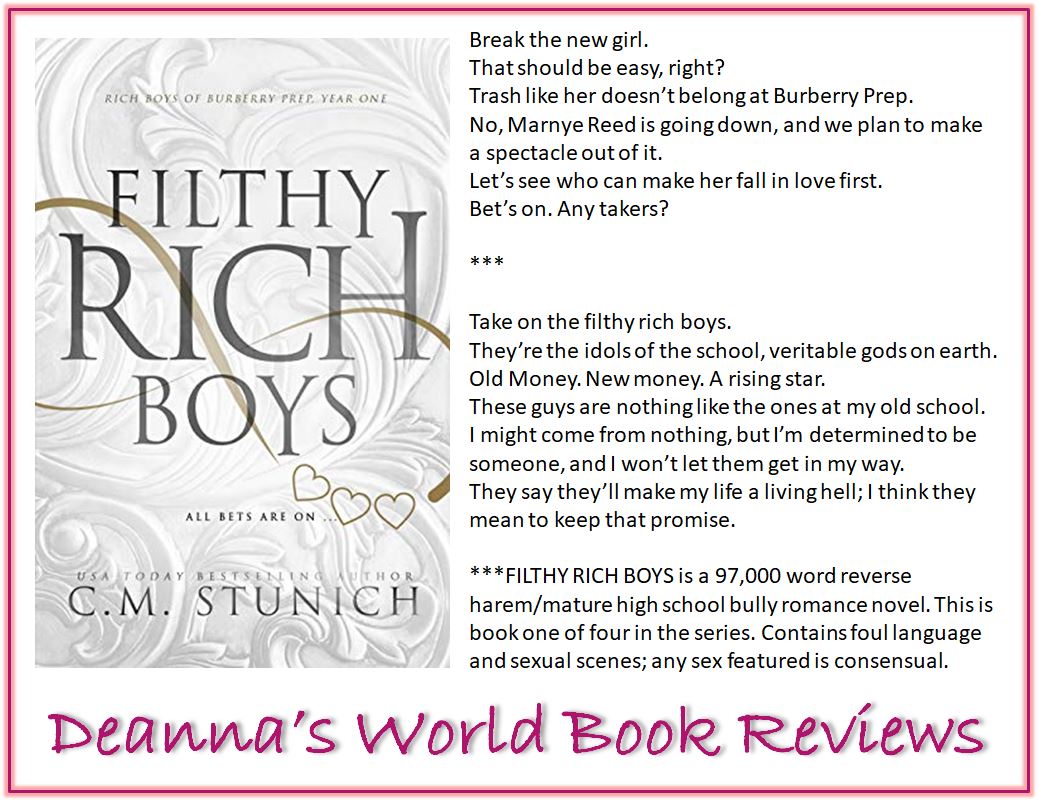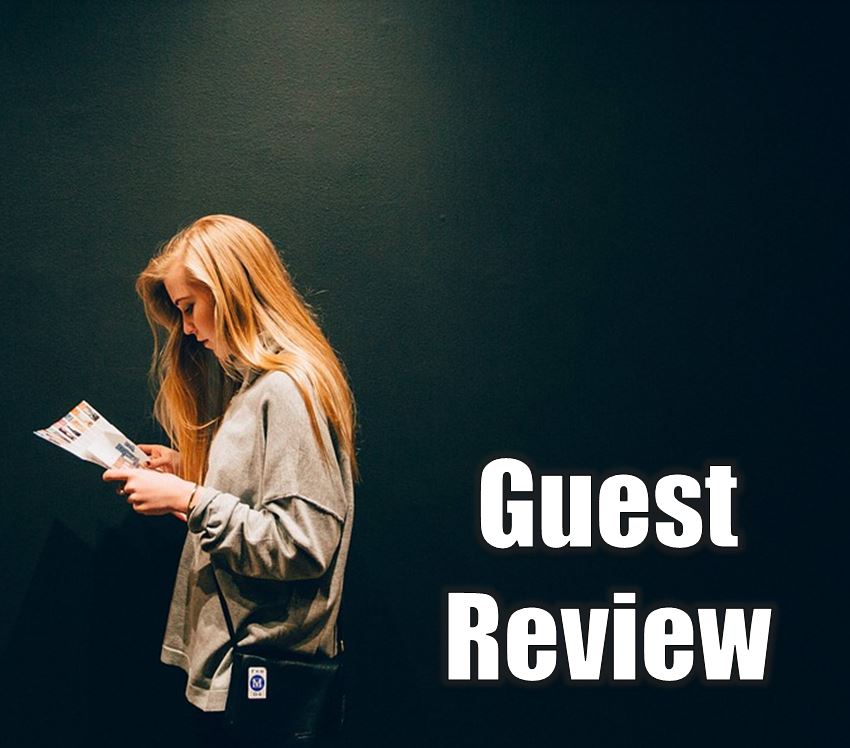 Burberry Prep is one of the most popular recently published series in this newer genre of bully romances that gives a satisfying reverse harem twist and empowerment to the female bullying victim to come out on top of her tormentors all the stronger. If you are new to this genre, bully romances usually contain bullying of the main female character by the main male character(s) that has to be overcome in order for the romance to happen. It is thought to be a more extreme form of the enemies to lovers trope.Typically, these main male characters are somebody you want the main female character to punch at the same time you want them to kiss their tormentors.
The question is: does this romanticize bullying? In the Burberry Prep series under the swift and knowledgeable pen of CM Stunich, I would say it does not, and that the author goes out of her way to ensure all 'bad behaviour' is fully acknowledged and appropriate recompensation paid before any true romanticized relationships between the main characters can form. That is not to say the main female character is faultless in who she trusts or who she forgives too easily or too early; she learns from this mistake. Another important aspect of the Burberry Prep series and any book from CM Stunich is that there is no non-consensual sex. I think this is particularly important in a bully romance to avoid blurred lines, and again, romanticizing the bullying.
Marnye Reed has already pulled herself through a very difficult bullying incident in middle school when she starts a new preparatory high school on scholarship based partly on an essay she wrote about her experience and what she learned from it. This gives her a different perspective and strength to deal with the bullying that starts up pretty much right away at Burberry Prep from both the female and male 'idols' amongst the students. She was expecting a rough ride when she entered the rich kids school as a 'charity case' and so it's not exactly a surprise when that is exactly what she gets, but the severity of the bullying and the lengths these rich kids will go to try to get Marnye to quit Burberry Prep are shocking and hint to something deeper going on than simple bullying of the poor kid from the wrong side of the tracks.
It's not all a torture. There are the usual high school hijinks with parties, on top of amazing trips and vacations expected for the wealthy. The school has extensive programs and Marnye gets to explore an unusual talent in harp. Marnye finds a friend from the very first day of school that helps guide her through the ups and downs as well as to show her the ropes and pull back the curtain of the world of these filthy rich boys. Marnye also faces challenges with her family relationships. I found myself touched throughout this series with the moments dedicated to Marnye's father as well as her estranged mother. Even the familial love isn't easy for Marnye but it is worth fighting for to the end.
The flawed bully boys are what really make the Burberry Prep series so much more than the typical bully romances. I loved how they are each portrayed as strong and vulnerable at the same time. Not one of them is spared the critical eye of Marnye, especially once she decides to turn the tables on her tormentors. Nobody gets away without paying the measured price for their crimes, something that Marnye takes pride in as she learns turning the other cheek won't be enough to save the day. Her moments of vengeance are so empowering because of the ethical backbone she sticks to no matter how heated things get between her and the bullies. The magic of it all is that the bullies notice; all of them are floored by her blend of tenacious strength and the tender heart they find gated behind her memories of their betrayals.
Does Marnye bring the bully boys to their knees? Yes, I believe she does and readers expect that, but she never destroys them. The Burberry Prep series has severe and extreme bullying and Marnye's response is equal; yet, the shining light of her character's honesty, her willingness to stand up for herself and others again and again, all combined with a big heart that is able to love them despite how hard the world squeezes that heart is what leads to an epic four years where you truly believe the happily for now ending. The boys earn back what they squandered and each beautiful, inspiring moment left me so ecstatic when it finally happened that I fist pumped a few times. Yes, yes, yes. This is what winning should feel like!
There are some special aspects to Burberry Prep that I should mention. Wind is one that would likely expect himself to be announced first. He's a prince and that's not really a spoiler because he makes sure you know that from the first page he's mentioned. Arrogance he has in spades but he's classy about it and the privilege of his role is that he can make it unmentionable or as big of a deal as it really is whenever he wants. Marnye totally deserves a prince and his arrival into the story is perfect. The other thing that really stood out for me personally was that one of the bully boys deals with bullying and physical abuse from his own father. Rarely is this type of abuse mentioned in romance books. It sharpens this character and made me bleed for him. I don't think I'll forget about him ever.
Reverse harem books set in the high school age group can be contentious about the heat level. I believe the Burberry Prep series has a realistic perspective of sex as well as drugs, drinking and teenage behaviour. This is an adult series and not young adult. That being said, again, there is no non-consensual sex. The heat level builds for Marnye over the books gradually and by book four you have some mild MM (more done jokingly) and there are some minor menage scenes. Uniquely, there is a male virgin amongst the MMCs that I loved so much. Protection and safe sex is mentioned explicity. Oh, and in case I'm making it all sound tame, these boys are not subtle about pushing all of Marnye's buttons and seducing their girl once they set their minds on it. There is a hot competitive feeling between them all for her attention and the actual reverse harem aspect of this series is handled well and involves more than one conversation. The sexual tension is built up so well and for some of the male characters it is drawn out deliciously over books before a satisfying climax. This is an author well known for her ability to write a steamy scene.
I highly recommend the Burberry Prep series to lovers of reverse harem, high school romances and the newer genre of bully romances. It's got bonus appeal to those that enjoy a royal in their romances and anyone with an appreciation of a strong female character that believably grows over a series. What makes it unique from other bully romances is the attention to the flaws of the bullies and the line that Marnye draws and won't cross to get her happy ending.
View all my reviews



About the author


C M Stunich:
Website
|
Facebook
|
Twitter
|
Goodreads
|
Amazon
About the reviewer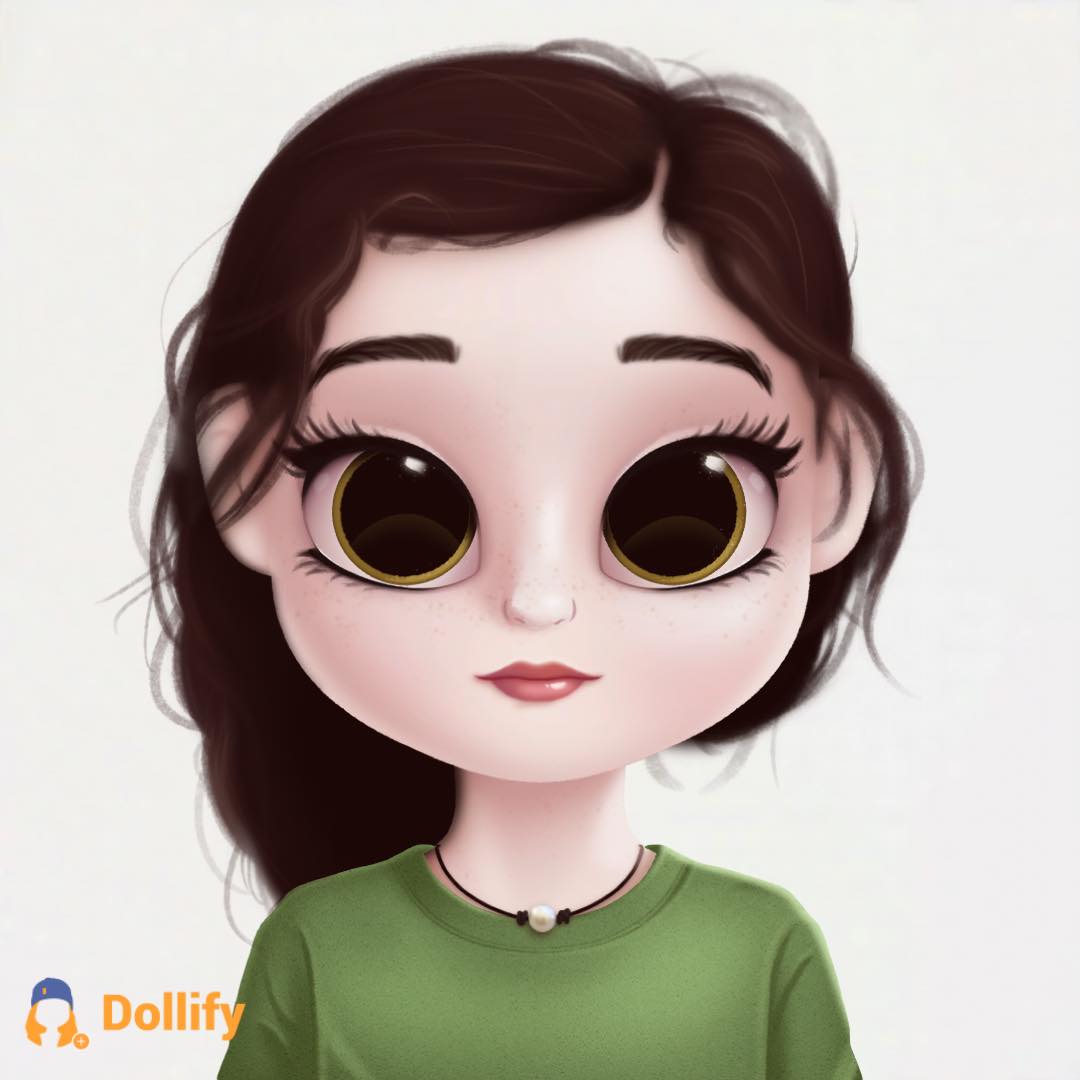 Mercedes Jade:
Website
|
Facebook
|
Goodreads
|
Amazon
Find Deanna around SOCIAL MEDIA: