My rating:
Heat rating:
American Witch is a rich, layered, complex tapestry of words strung together into an incredible story. The relationship between Molly and Josiah is nuanced, complicated, and throbbing with passion.
Thea Harrison is one of my favorite authors and even as much as I love her, this story caught me off guard. For starters, it's unconventional in the way it starts. Molly is still married to her husband at the time though that changes quickly, and Molly's life becomes fraught with drama. Josiah is a man with a mission and he's not let anything stand in his way for a long time. Their relationship is wary, contentious, and humming with desire as they kick off with a rocky start. A very rocky start. I wasn't expecting that. But then their relationship bloomed while two strong personalities butted heads and the beauty and complexity of what Ms Harrison have woven into her words took hold and swept me away. It's breathtakingly beautiful.
She still wasn't sure she liked him. But she was beginning to understand how difficult events had shaped his nature, and when push came to shove, he had been there for her multiple times. Astonishingly so.
She had quickly exploded into such a large presence in his life. He needed her gone to keep his head in a dangerous game. More than that, he wanted her gone, for her sake. But in privacy, he was forced to admit she would leave a big hole behind when she went.
This is the start of a new trilogy and while at first I was wondering if the entire trilogy focused on Molly and Josiah because of the way their relationship was evolving, it's not. I think subsequent books will focus on different couples but there is an overarching theme which I think will be present in the other books. This story is still set in the world of the Elder Races but it focuses most specifically on witches.
As I said before, when we meet Molly her life is about to undergo a monumental upheaval. Despite everything happening around her, Molly is clear thinking, strategic, and aware. And later on, as she's had time to catch her breath, we see Molly become the person she always was. Strong, kind, compassionate. In the face of Josiah's overwhelming personality Molly stands her ground. She's not cowed by is presence or his dominance, and she fights for what she believes is right for herself. I am amazed by her strength considering what's happened around her. The hurt, the betrayal. Molly's strength is like a shining beacon.
It would know her deep, abiding sense of loyalty, decency, and her affection, and he wanted to claim it more badly than he had wanted almost anything else in a very long time.
Ah Josiah. Dark, brooding, single-minded Josiah. He didn't count on Molly and the disruption her presence has on his life and his goals. Josiah has been pursuing his one goal for a very long time and he has not let anyone or anything get in his way until Molly. With Molly, his priorities change. He sees a life beyond one filled with vengeance. I love Josiah's determination and perseverance, but also his sense of loyalty to the people who are committed to the same cause. Yes, he's often high-handed and demanding but he's working through the curve ball that is Molly and balancing it with a life and goal that has been his single companion for uncountable years. I like that he's shaken by Molly and that he's had to re-examine his priorities. What I like even more is that he's a man who comes to realise what's most important in his life and goes after that instead.
"You're hard and single-minded, and you can be thoughtless, but you're not crazy," she said with certainty.
He was a morose son of a bitch. He didn't know how to be anything other than cold, brooding, and driven.
He was a difficult man, but she knew a few things about him now, and he had a strong, good heart. Underneath it, his Power shone dark and smooth like the depths of a bottomless lake. After starting to wrestle with her own unruly Power, she had begun to understand a little of what he must have gone through to achieve that even, polished balance.
This is a stunningly well-written book and I can't wait to see what's next.
View all my reviews
Ab

out the author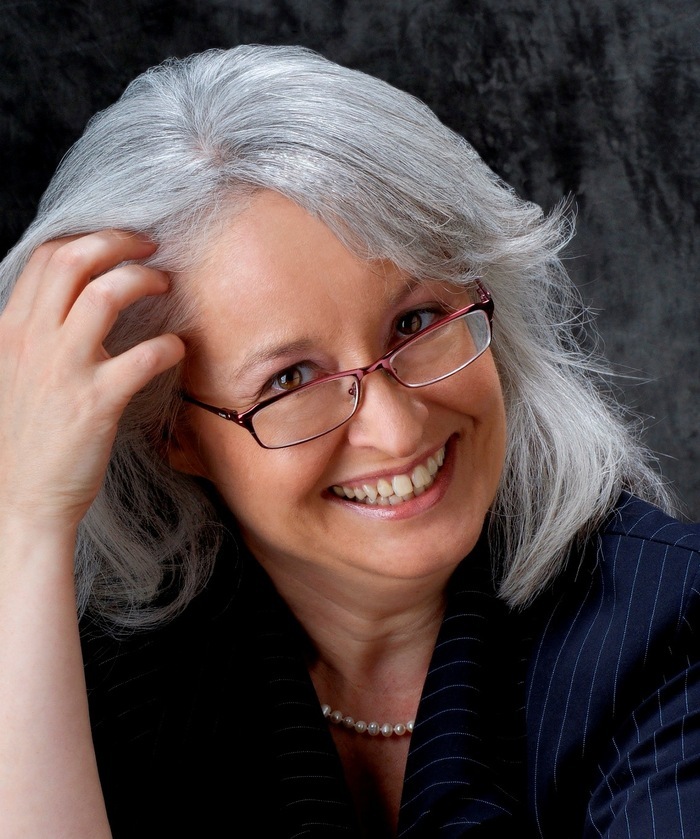 Thea Harrison:
Website
-
Facebook
-
Twitter
-
Goodreads
-
Amazon
Find Deanna around SOCIAL MEDIA: