Kiss Of The Irish (Foreign Fling #1)
by
Lauren Hawkeye
Purchase link:
Amazon
My rating: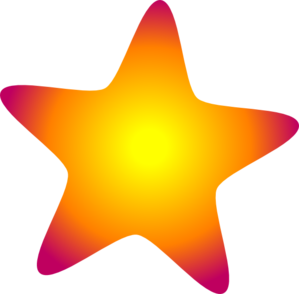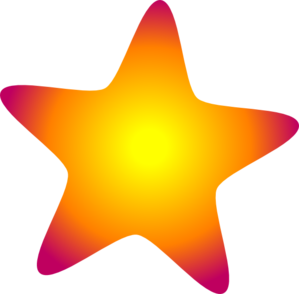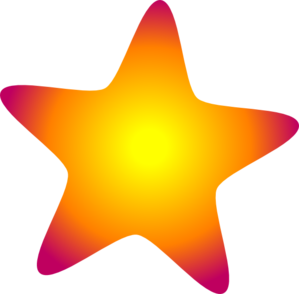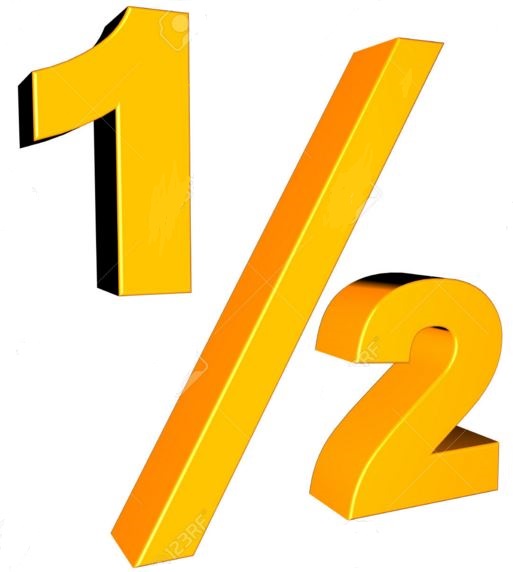 Heat rating: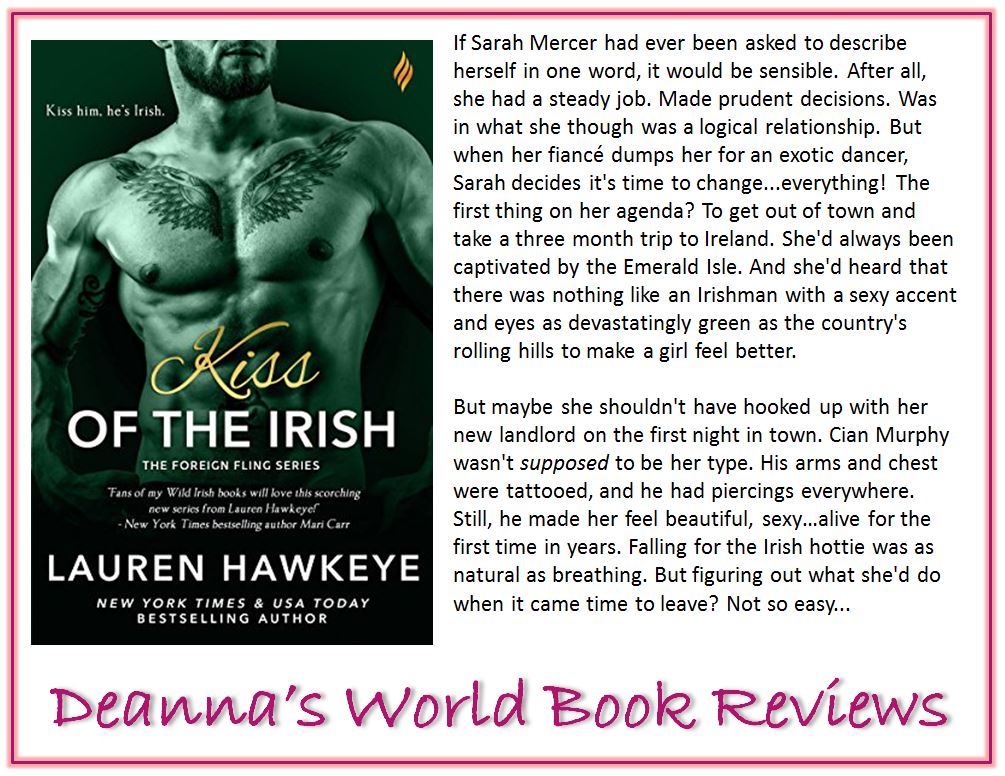 Lauren Hawkeye gives us a fun, sexy story with a good hearted, tattooed and pierced bad boy and a sweet girl looking to find herself. It's got all the heat and all the sweetness to make your romantic heart happy.
Usually I have a hard time liking heroines, probably because I hold them up to such unreasonably high standards (yeah, I know, I'm horrible!) but I liked Sarah right away. Perhaps it was the initial email exchange with Cian or the fact that she was horribly jetlagged at the start but she was just so dang cute. Sarah is an absolute sweetie. She arrives in Ireland lost and brokenhearted, and trying to find herself. She struggles throughout the course of the the story between who other people have wanted her to be and her simply going along with it, never really standing up for herself to deciding that she mattered and her opinions mattered. I loved that she found herself in Ireland surrounded by wonderful people who were caring and supportive. She was brave enough to go after what she wanted and what she loved from life. It was lovely to see her blossom into her own person and stand up for herself.
Cian was not what I expected at all. I had heard about Cian and this book from a friend before reading this book, and I was expecting a tatted bad boy. While Cian had been a hellraiser and a total bad boy in his past, he's mostly gotten it out of his system. While he's still tattooed, pierced and gorgeous, he's also a solid presence and a great guy who has built a good and stable life for himself. I loved that he was open-minded, caring and he always saw Sarah for who she was. While Sarah had her issues, Cian was patient and gentle with her. He was definitely your bad boy with a heart of gold. If this was a historical, he'd be your perfect reformed rake. :-)
While I thoroughly enjoyed this story there were a few things that jumped out at me which took away from the reading experience a little. There were a few glaring errors which I thought editing and proofreading should have picked up. One was an inconsistency in that Sarah started off a scene wearing a dress and ended the same scene in a pair of jeans which Cian peeled of her. The peeling the jeans off her was sexy though. The other was a timing issue. Originally, Sarah said she was taking the flat rental for two months but somehow midway through the story, two months turned to three months without warning. Both these things jarred me out of the story and had me going back to earlier in the book to check if I had misread or remembered incorrectly (I did not!). Perhaps it was only my version of the book?
I did enjoy the visit to Ireland in this story. Ms Hawkeye brought the Irish pub culture to life for me, as well as the famed Irish hospitality. The secondary characters, the Irish charm and the culture made this a lovely armchair travel adventure for me. I'm looking forward to visiting other countries with this series.
View all my reviews
Ab

out the author




Lauren Hawkeye
:
Facebook
|
Twitter
|
Goodreads
|
Newsletter
|
Amazon
Find Deanna around SOCIAL MEDIA: