Dirty Sexy Inked (Dirty Sexy #2)
by
Carly Phillips
and
Erika Wilde
Purchase link:
Amazon
My rating:
Heat rating:
Breaking hearts is what wild and rebellious Mason Kincaid does best. Hit it and quit it is his motto, and with his bad boy reputation and tattoos, he doesn't lack for female companionship. Until one hot night with the one woman he swore he'd never touch becomes an all consuming addiction he can't kick. Katrina Sands has been his best friend for years, but now that he knows what she feels like, and tastes like, there is no going back to being just friends. Hot, dirty sex has never felt so good...or so right.






I had a rocky start with this book because of Katrina. I knew going into this after having read Dirty Sexy Saint that Katrina had a thing for Mason even though he was a bad boy with mommy issues who couldn't keep it in his pants.
We start with Katrina and Mason heading to Vegas for a special event. Stuff happens between Katrina and Mason while they are in Vegas and that's where it starts to get to me. Katrina starts of pissed off at Mason and poor Mason can't understand why. He's attracted to her but he doesn't want to ruin their friendship by acting on the attraction. She's mad at him because he is who he is. There's a lot of acting out and anger going around which generally makes it unpleasant but sets up what happens next.
Then more stuff happen and it's a whole bunch of non communication between Katrina and Mason. Mostly Katrina. She decides she's going to do certain things, she doesn't communicate with Mason. It pisses me off. They are supposed to be best friends. If you truly are best friends, who talk things through and work things out to keep that friendship and Katrina keeps talking about how much she values that friendship. Poor Mason is reaching out to her trying to figure things out and she keeps giving him the cold shoulder and shutting him out. I'm sorry, but that is not the way you treat your best friend, if he truly is your best friend. I want to be understanding of Katrina based on her feelings, but I do not agree with her motivations and I find it hard to believe she truly feels he is her best friend based on the way she is treating him. WORK. IT. OUT!!!
As for Mason, he's your typical bad boy with massive issues that make him the bad boy that he is, but he's got a big heart and underneath the bad boy persona, he's a great guy. Personally, bad boys don't do it for me, but I'm certain my friend
Bambi
will like him. She's got a thing for bad boys though she might take exception to the fact that he can't keep it in his pants. I liked Mason a lot but more than anything I felt sorry for him because of his confusion, his wanting to do the right thing by Katrina and I plain didn't like the way Katrina was treating him.
Even though I didn't like the way this story was told, it was well written and I thoroughly enjoyed visiting with Clay and Samantha again. I completely understand why Ms Phillips and Ms Wilde took the direction they did in writing Katrina and Mason's story even if I did not necessarily agree with it personally. I love Clay, Mason and Levi as brothers and how they survived a very difficult childhood to become the men they are today. I truly want happiness for them, thank goodness these books are all romances with the guaranteed Happy Ending.
So yeah, all that said, I'm still looking forward to Levi's book because I want to know what a straight-laced cop can get up to to find happiness.
View all my reviews
Other books in the series:
About the author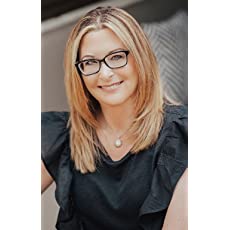 New York Times and USA Today Bestselling Author Carly Phillips N.Y. Times and USA Today Bestselling Author Carly Phillips has written over 40 sexy contemporary romance novels that today's readers identify with and enjoy. After a successful 15 year career with various New York publishing houses, Carly is making the leap to Indie author, with the goal of giving her readers more books at a faster pace at a better price. Her Serendipity books will still finish up in January/February 2014 via Berkley as planned. Carly lives in Purchase, NY with her family, two nearly adult daughters and two crazy dogs who star on her Facebook Fan Page and website. She's a writer, a knitter of sorts, a wife, and a mom. In addition, she's a Twitter and Internet junkie and is always around to interact with her readers. You can find all information about Carly at her website and other social media sites ...
Author links:
Website
-
Facebook
-
Twitter
-
Goodreads
Erika Wilde (aka
Janelle Denison
) is the USA Today bestselling author of over 50 contemporary romances for multiple print publishers.
So, why the new pen name?
As Janelle Denison I've always written sexy books, but lately my writing has taken on more erotic elements that I wanted to keep separate for readers because not everyone likes their reading material on the spicier, kinkier side of romance. However, please be assured that even as Erika Wilde, you will still get an emotionally layered story with characters you'll care about and fall in love with. That is always my goal, whether I'm writing straight contemporary romances, or more erotically charged stories.
Currently, I'm working on The Marriage Diaries and making sure that Dean and Jillian enjoy exploring the more erotic side to their marriage. The series will be on-going, with no foreseeable ending as of right now, for as long as readers want to be voyeurs to Dean and Jillian's sizzling new relationship.
I'm also planning a spin-off series in the future, featuring the hot military men that work security for Dean at Noble and Associates. Sign up to receive my newsletter for updates and news!
Want to interact with me personally? You can do so at my
Erika Wilde Author Fan Page
on Facebook.
Author links:
Website
-
Facebook
-
Twitter
-
Goodreads
Find Deanna around SOCIAL MEDIA: