An Image Of You
by
Liz Fielding
Purchase link:
Amazon
Helen's rating:
Heat rating: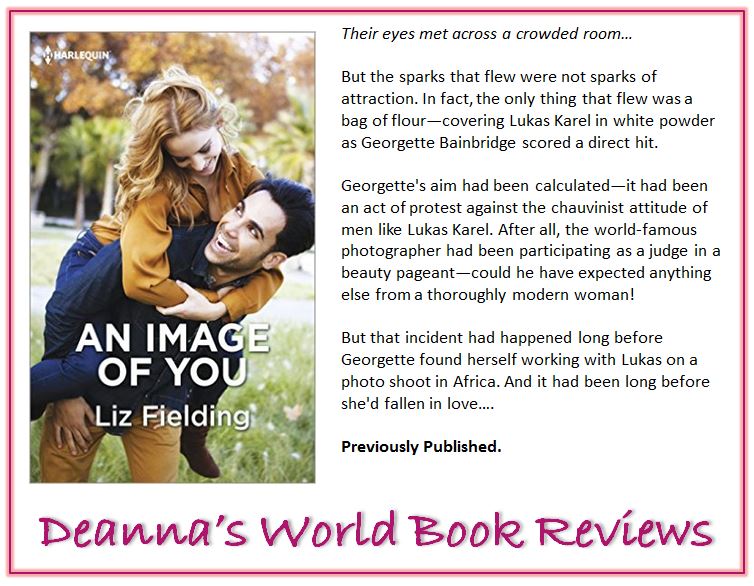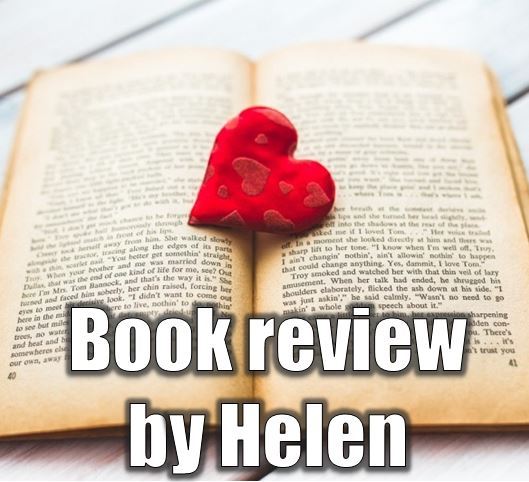 This is a re-release of Liz Fielding's first book with Harlequin Mills & Boon.
I really enjoyed this story. It is Liz Fielding's first book for Harlequin Mills & Boon, released in 1992 and wow, has the heroes and heroines changed a lot over the years. It is beautifully written. I loved the setting in Africa and Ms Fielding pulled me in from the first page with the strong characters, and the push and pull between the hero and heroine.
Georgette Bainbridge comes from a wealthy family and is 22 but is a bit of a rebel in her out spoken ways and her wish to stand up for the underdog. She protests when needed and this gets her in a few sticky situations here and there, like throwing a bag of flour over a photographer. Although she escapes unscathed that time it stays firmly entrenched in her mind so when she lands up in the newspaper again her father cuts her off and sends her to Africa on a photoshoot. Needless to say who with, this could be a bit of a worry if he remembers her.
Lukas, yes, only Lukas is a photographer in his early 30's and a very good one but he sticks to himself and does a calendar for George's father once a year at various locations. This time in Africa but when his assistant is injured, he is sent another one. This new assistant is none other than George. Lukas is stunned when George turns out to be female and he has the distinct feeling that he has met her before. Lukas is known to be stubborn and pigheaded at the best times and boy, does he give George a hard time, but in saying that he does it more because of the attraction he feels for her. Of course, George can give just as good back at times.
There were times I could have yelled at both Lukas and George but then I remembered that this book had been released a long time ago and this type of hero and heroine and age difference were very common back then. All in all though, I thoroughly enjoyed this one from start to finish. Liz Fielding is a natural storyteller who keeps the reader turning the pages and feeling attuned to all of the characters and their emotions in the story. This one will have you smiling as you journey with George and Lukas to a wonderful HEA, and as I said I loved the setting and the story is fabulous.
View all my reviews



About the author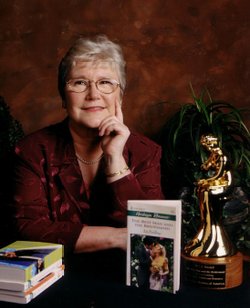 Liz Fielding:
Website
-
Facebook
-
Twitter
-
Goodreads
About the reviewer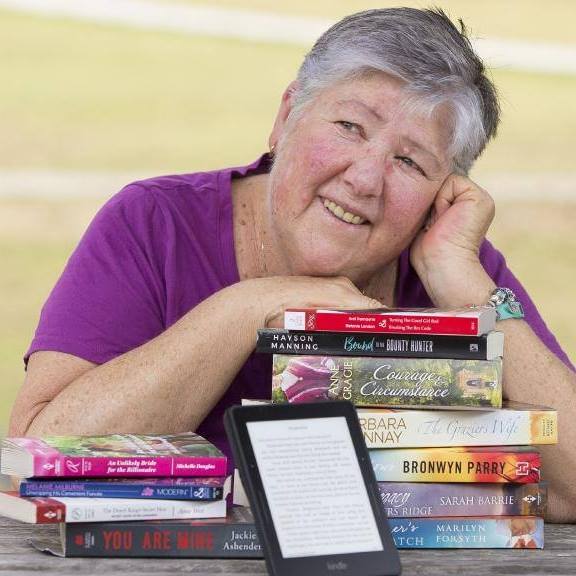 Helen Sibbritt:
Facebook
-
Goodreads
Find Deanna around SOCIAL MEDIA: