Bring Me Back
by
Kristen Granata
Purchase link:
Amazon
My rating:
Heat rating: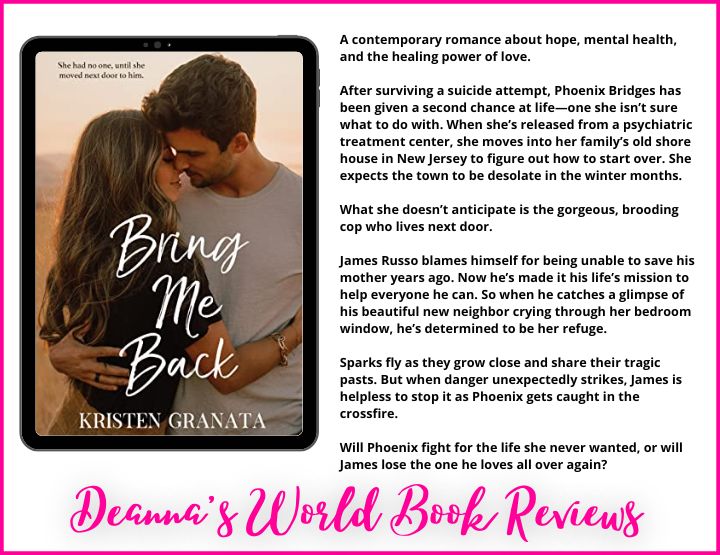 I don't exactly remember how or why this book got onto my TBR. My guess is someone recced it and what they said caught my attention. It **might** have been the naughty bits in the book where the hero asks the heroine to read the sexy scenes she was writing in her journal to him and they act it out. Maybe.
Anyway, this book was a surprise on many levels. First off, this is a long (to me) book. I rarely read books that are over 200 pages long because I think that a lot of longer books tend to have a lot of filler words that could be eliminated and still tell a great story. The fact that the writing captivated me enough to keep reading despite the length is kind of a big deal for me. I prefer shorter books and have often skipped reading a book even if it sounded interesting because of the length or started a longer book and DNFed it because it's boring and takes forever to get to any action.
This book is also full of triggers. I can't remember if it had trigger warnings in the book description or inside the book, but there's mention of mental health disorders, self-harm, and suicide, and it's very emotional, the author doesn't pull her punches on the topic, and it can be difficult to read.
That said, Ms Granata still manages to tell a story of hope, courage, bravery, and strength. Yes, Phoenix had a tragic past, and so did James. But Phoenix's struggle to build a better life for herself is admirable, and James's reaction to what happened to Phoenix based on his past was extreme, but I loved that Ms Granata treated them like adults and they communicated and worked through their issues. Their relationship was not without its ups and downs, but they worked through it. Man, that's refreshing to read in a book.
This book is intense and emotional. I teared up lots of times as I read about Phoenix's past, her struggles, her hopes, and dreams, etc. And I shed tears for what happened to James and his family too. But at the same time, there's also so much heart and warmth and care and friendship in the story. The way they supported and encouraged each other. The way they comforted each other and stood by each other. Building bonds that were strong enough to stand the test of time and adversity. Because there was adversity.
It's a beautiful book. Read it.
View all my reviews
Ab

out the author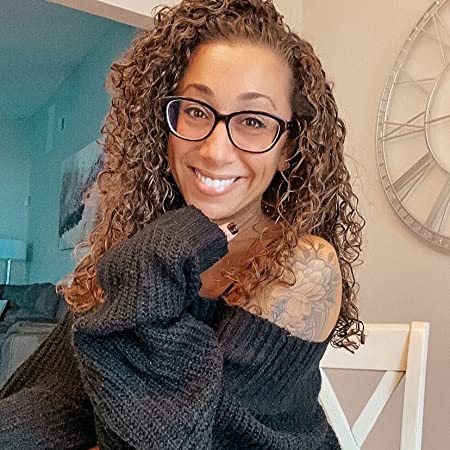 Kristen Granata:
Website
-
Facebook
-
Goodreads
-
Amazon
Find Deanna around SOCIAL MEDIA: