Helen's rating:
Heat rating: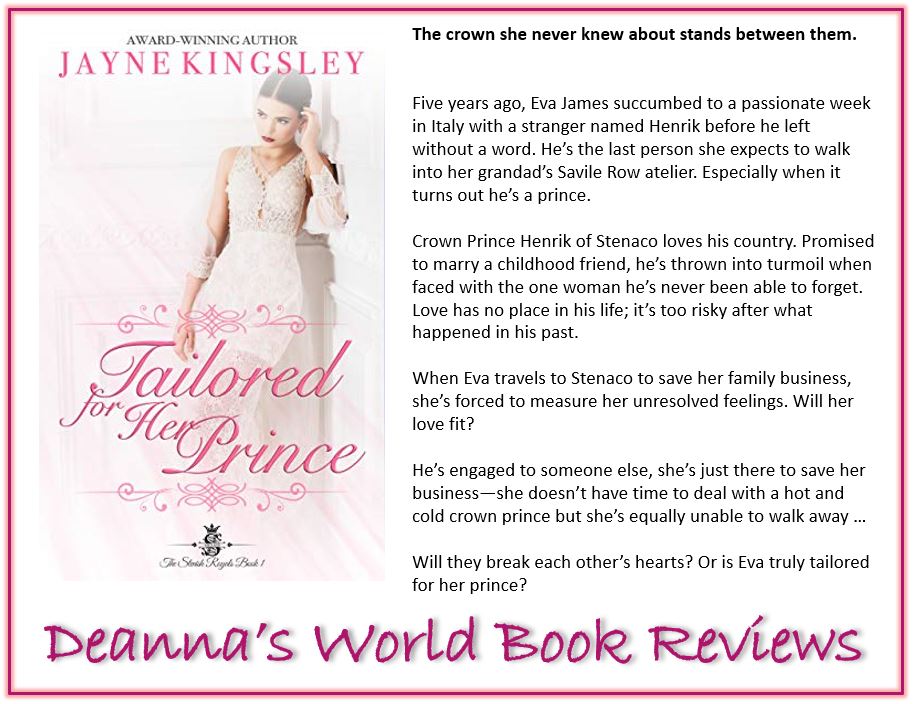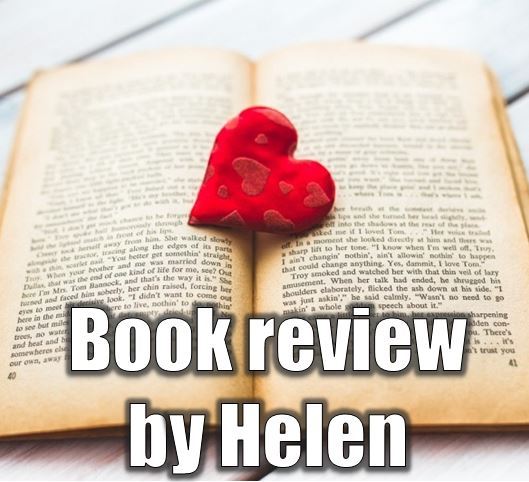 This is a beautiful story. It's beautifully written with a fabulous setting and the true dream of most girls while growing up, I think. I, for one, always wanted to be a princess. It is a story that is sure to make the reader smile, and that is what's needed with everything that is going on today. I really did enjoy my escape to Stenaco and getting to know Henrik and Eva. I hope that you will enjoy this one as much as I did.
Eva James is working hard in the family tailoring business when the last person she expected to see walks into the shop. It's Henrik, the man that she lost her heart to in Italy five years ago, the man who up and left her without any word, and now she is going to journey to his homeland of Stenaco. Her world is turning upside down. Will she get some questions answered, and will she keep her heart, or will Henrik reignite the love that has been quietly resting there?
Henrik is stunned when his brother Felix takes him to the tailor shop, and the beautiful Eva is there. She is the woman he never forgot. The woman whom he could not love, but did with all of his heart. Now she is in his royal palace and keeping his emotions under wraps is not easy, especially when his family and best friend find Eva so beautiful inside and out like he did.
There is a lot of emotion flowing through the words in this story, secrets, and fears that have been kept for a long time and now it is time to set them free and finally find the happiness and love that is deserved by Henrik and the beautiful Eva. I thought Ms Kingsley brought these characters to life on the pages, and they were all so easy to love. And woohoo on this being the first in a series. I am looking forward to the royal siblings getting their stories. Thank you, Ms Kingsley, for a beautiful romance that hit the spot so very nicely.
View all my reviews



About the author



Jayne Kingsley:
Website
|
Facebook
|
Twitter
|
Goodreads
|
Amazon
About the reviewer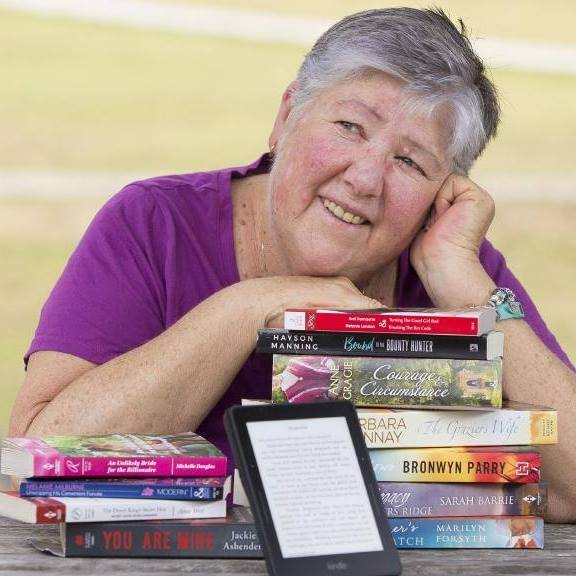 Helen Sibbritt:
Facebook
|
Twitter
|
Goodreads
Find Deanna around SOCIAL MEDIA: