A Fatal Slip (Sweet Nothings #3)
by
Meg London
Purchase link:
Amazon
Lorraine's rating:
Heat rating: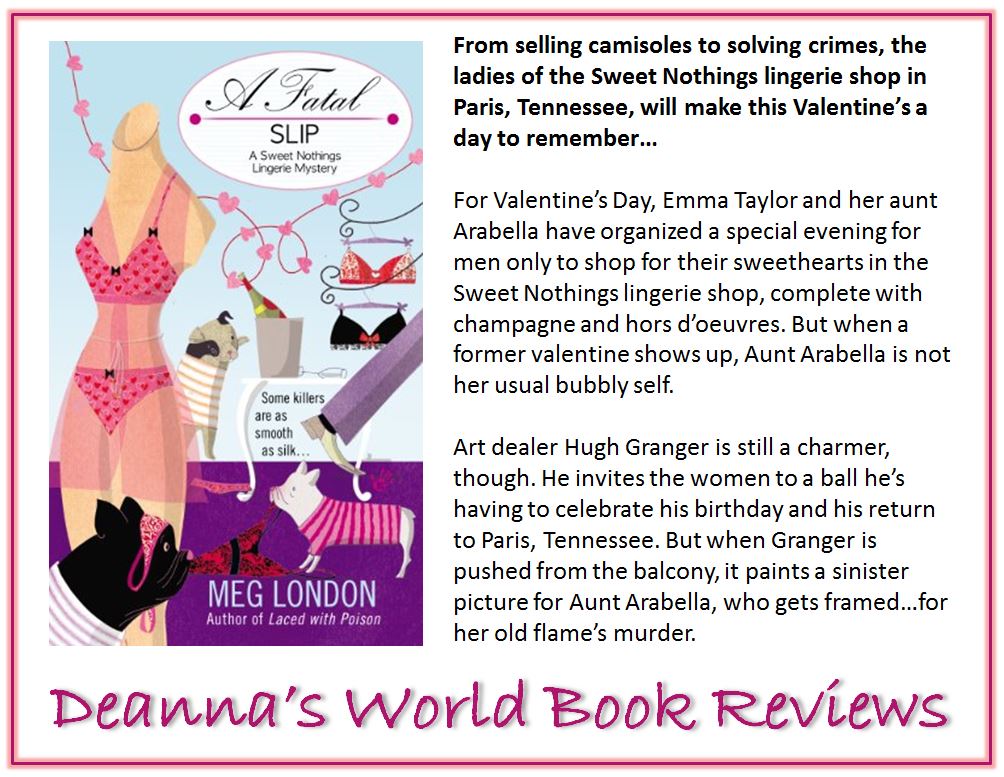 Meg London has a delightful writing style that draws you in - in a heartbeat. You are able to imagine the Southern hospitality from the start – champagne and nibbles in the lingerie boutique so that the guys are able to do their Valentine's Day shopping easily. Food plays a key role in the South and some of it is described here in a mouth-watering manner. Each time the family gathered to discuss the murder it seemed there was more stunning food to eat – the addition of recipes would be welcome.
This is the first of the murder mysteries I have read by Meg London – and I am looking forward to reading more of them. There are an amazing number of twists and turns with enough romantic overtones for me to continue reading as I am not a fan of serious murder stories.
Whilst the key characters are Emma and Aunt Arabella they both have delightful partners who remind me of what love is really about. This is a softly softly approach for a romance novel – not a bodice ripping steamy hot love story – but hey I like to mix up what I read. Still there are hints that allude to secrecy and affairs.
Emma has helped her aunt with giving the lingerie boutique a much needed makeover with the help of her boyfriend Brian. Emma has recently left the hustle and bustle of New York and will this quiet little town Paris be enough for her? The reasons behind the departure are as a result of a love disappointment that sent Emma straight back into the bosom of her family.
The detectives keep on coming back to aunt Arabella, but what about Mariel's motives – the much younger Granger wife, or Jackson's motive – the go-getting younger son or even the bitter and twisted Joy – the Granger daughter by the first marriage. What are they all up to and what are they hiding? Not to forget to mention Sabine who is the wife of Hugh's business partner – she too has a fascinating history and who appears to be dreamy and vague…..but. It was great getting to know each of these characters and Meg's level of detail in her writing takes you on the journey.
Thankfully Brian is attuned to Emma and arrives in time. The relationship between Emma and Brian grows slowly but is incredibly sweet and is just how I would have loved to have been wooed in my life (We can all dream, can't we?). The family input along the way from both Emma's aunt and mother are also delightful – indicating that wonderful caring southern approach.
A story that I couldn't put down, that has enough sub-plots underway, to keep it seriously interesting. I am looking forward to reading
Murder Unmentionable
.
View all my reviews



About the author


Theresa Rizzo:
Website
|
Facebook
|
Email
|
Goodreads
|
Amazon
About the reviewer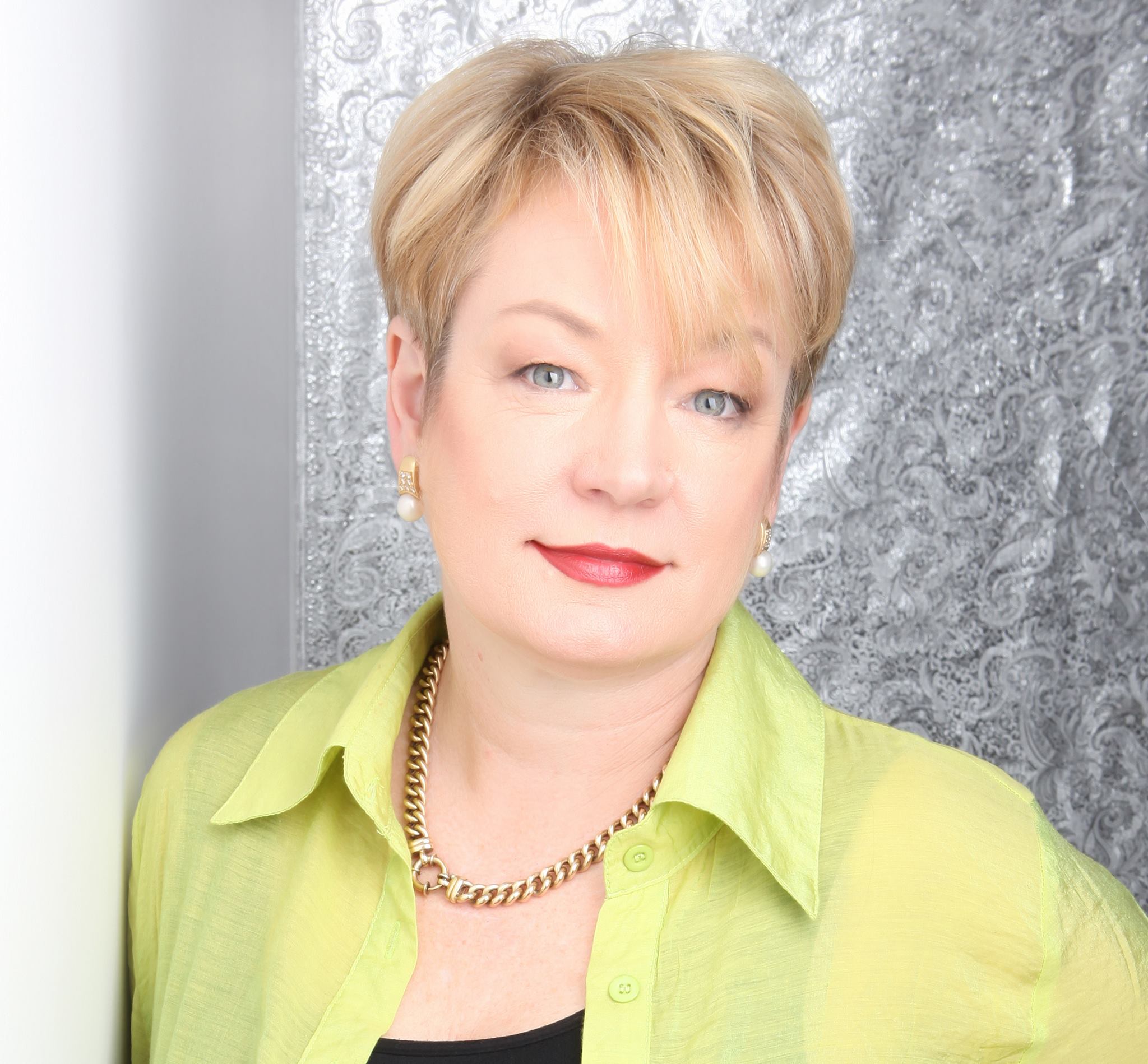 Lorraine Carrington:
Facebook
-
Goodreads
Find Deanna around SOCIAL MEDIA: