Midnight's Kiss (Elder Races #8)
by
Thea Harrison
Purchase link:
Amazon
My rating:
Heat rating:
In the latest Novel of the Elder Races, two souls who have long buried their passions are about to be consumed…

Ever since their scorching affair ended years ago, Julian, the Nightkind King, and Melisande, daughter of the Light Fae Queen, have tried to put the past behind them—and distance between them. But when a war breaks out between Julian and Justine, a powerful Vampyre of the Nightkind council, they find themselves thrown together under treacherous circumstances…

Kidnapped as leverage against Julian, Melly is convinced that her former lover won't be rushing to her rescue. But when Julian gives himself up to save her, they both end up Justine's captives. Armed only with their wits and their anger, Melly and Julian must work together to escape. But will they be able to ignore their complicated history, or will the fiery passion that once burned them blaze again?
I am so happy to be back in the world of the Elder Races and revisiting beloved characters. This is likely one of my favorite paranormal series available.
I start this series with an image of Julian and Melly already formed in my head from them being mentioned in previous books. I already know they had a passionate affair which ended badly and they have been at each others' throats ever since. I thought I would dislike Julian and Melly, and have a hard time with their story from what I've read previously, but I should never have doubted the skill of Thea Harrison as a writer to pull off a second chance romance that is passionate, intense, emotional and action-packed.
Let's start with Julian. For me, Julian was a brute. He was a dominating, autocratic and often cruel leader of the Vampyres. I did not think I would like him, but I did. He was your classic alphahole, a man who had lived too long and seen too much, and after his break up with Melly, had descended into a very dark place. It is at that place where we meet him at the beginning of this book. From then, we see a transformation of a man who wants a better life for himself and is willing to give anything to have it and the woman he has never stopped loving. Their reconciliation is a beautiful thing and Ms Harrison weaves love, tenderness and forgiveness for such a hard man with compelling dexterity. By the end of the book, I adored Julian. I wanted everything that was light and beautiful in the world for him. I think he might be one of my new favorite Elder Races characters.
I started off with an impression of Melly being a bit of an airhead and a brat. She is anything but. Here we meet a Melly who is resourceful, strong and determined to fight for what is right and what is hers. She is even strong enough to stand up to Julian, who is a rather formidable character in himself, and stay true to who she is. She loves with a fierce brightness that is breathtaking and her willingness to forgive and to move forward rather than look back makes her the perfect second chance heroine in my book.
Funny thing is, the last three books I read (including this one) has been second chance romances. It was not intentional. One was brilliant, the other was dreadful, and this one is beautiful. It goes to show that a second chance romance, done well and written by a skilled author can be captivating and redeeming, rather than bitter and resentful. Second chance romances are probably my least favorite of the romance tropes but the last great one and this book is making me rethink my position. I think I would enjoy them a great deal when done right.
Thank you Ms Harrison for yet another brilliant installment to the series. I can't wait for the next book.
View all my reviews
About the author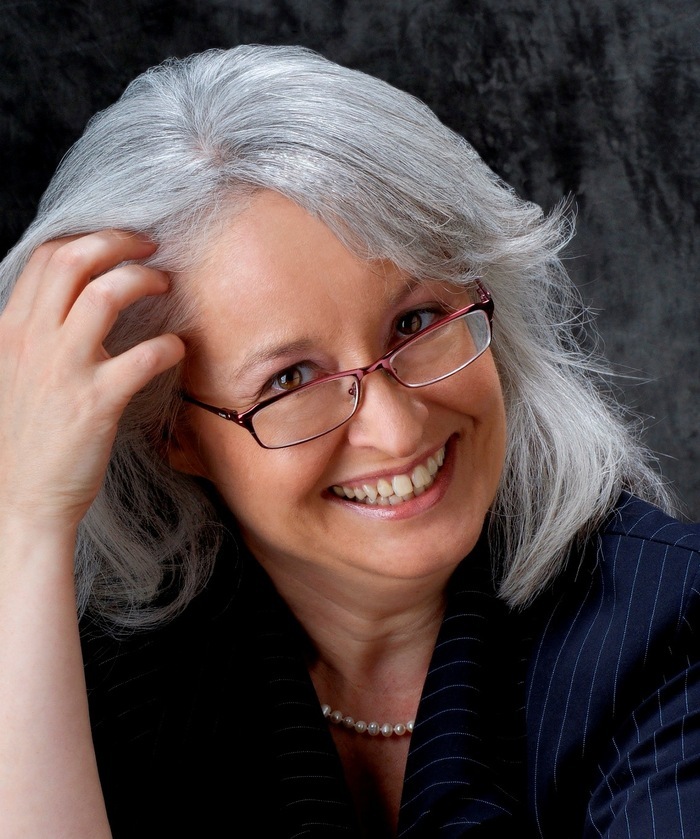 New York Times and USA TODAY bestselling author Thea Harrison resides in Colorado. She wrote her first book, a romance, when she was nineteen, and had sixteen romances published under the name Amanda Carpenter. She took a break from writing to collect a couple of graduate degrees and a grown child.
Thea writes in a variety of genres, including the award-winning paranormal Elder Races series and the Game of Shadows novels, and is currently at work on various new projects in sci-fi fantasy, paranormal and contemporary romance.
She adores animals and currently resides with two small dogs that have very large personalities.
Author links:
Website
-
Facebook
-
Twitter
-
Goodreads
Find Deanna around SOCIAL MEDIA: