My rating: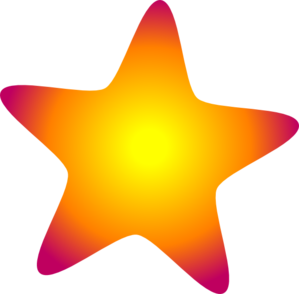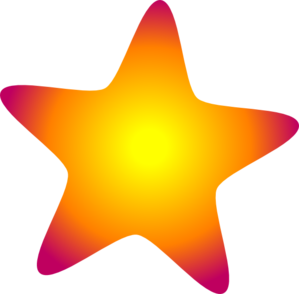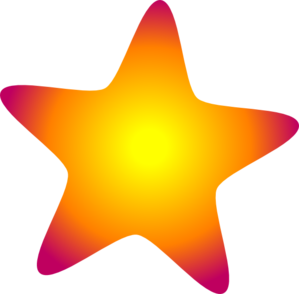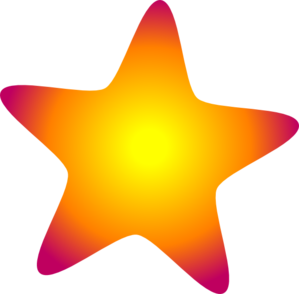 Heat rating: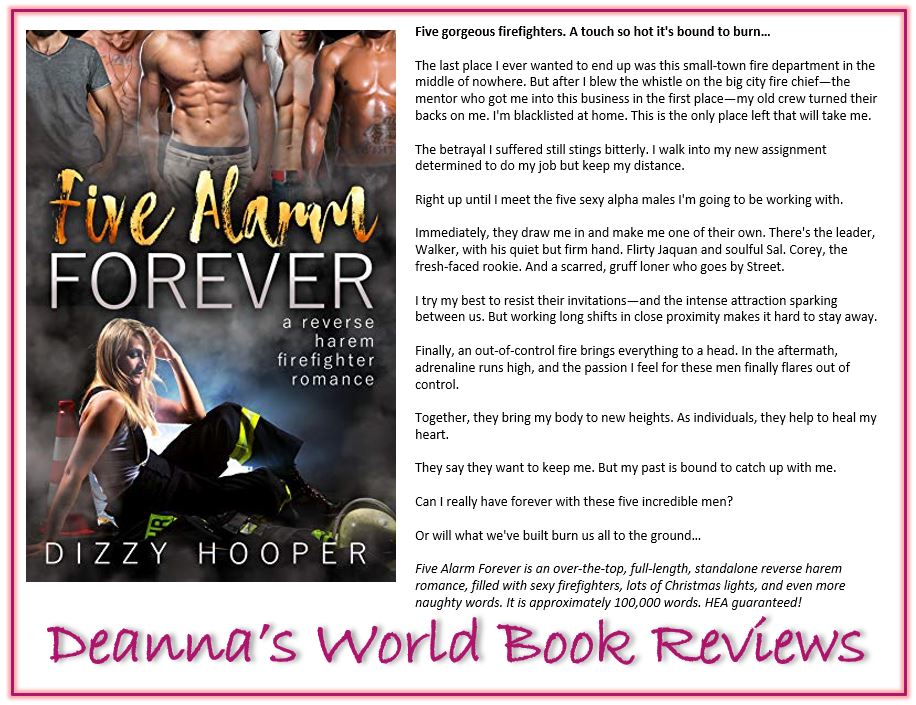 Five Alarm Forever is sexy as all heck but filled with emotional depth and character. There's pain, there's loss, but there's also trust and hope. It's one heck of a read.
I have been enjoying Ms Hooper's books a great deal recently. They are sexy, full of depth, and did I mention sexy? Hoo...these books need to come with a heat warning. I think I just glommed all of her reverse harem books over a few days. They were addictive.
As much as I enjoyed this book, and there was a lot of it to enjoy, Heidi took a lot of effort. It's not that I didn't like her, I did, but she was so full of attitude, distrust, hurt, and betrayal that it was difficult to be inside her head. And I was inside her head a lot since this book was written entirely from her point of view in the first person. And it's a LONG book. Heidi spends the entire time being stand-offish, dismissive, wounded, and nursing and wallowing in her own baggage. Even when you think she's finally going to start to trust and open up, she takes a step back and regresses. She's so full of past bad experiences that she automatically assumes that everyone is out to get her or betray her. That gets a little wearing after a while. Aside from all that baggage though, Heidi is, underneath it all, a dedicated firefighter wanting nothing more than to save lives and do good, caring, and a team player. She's brave and not afraid to put her life on the line for the safety of others. Just don't ask her to open up emotionally or let anyone in. Then she comes out swinging.
The guys though, as always, were fantastic. I loved Walker but then, I have a thing for leaders, and Walker is a superb leader. He's caring, protective, and charismatic. There's something about him that invites you to believe in him and to trust him. He even managed to get past Heidi's defenses which is saying something. Corey is adorable with his earnestness and genuine niceness. He's such a sweet, sweet guy. He's the one who will treat you like a treasure and make you feel special. Then there's Jaquan with his charm, his laughter, and his passion, and Sal with his fiery intensity. And of course, there's Street who is a giant enigma. Even when you peel back the layers of the man, you still feel like he's holding something of himself back. He and Heidi have a similar history of hurt and pain, and in that they share a common bond.
Despite Heidi's walls and defenses, it was great fun to watch them crack and watch the men work their way into her heart and her life. When push comes to shove though, it takes Heidi a little while to trust her men and believe in them.
Sadly, this was the last of Ms Hooper's reverse harem books I've left to read until she writes more. I most certainly hope she does because I love them. Can't wait for the next one.
View all my reviews
Ab

out the author




Dizzy Hooper:
Website
-
Facebook
-
Twitter
-
Goodreads
-
Amazon
Find Deanna around SOCIAL MEDIA: