My rating:
Heat rating: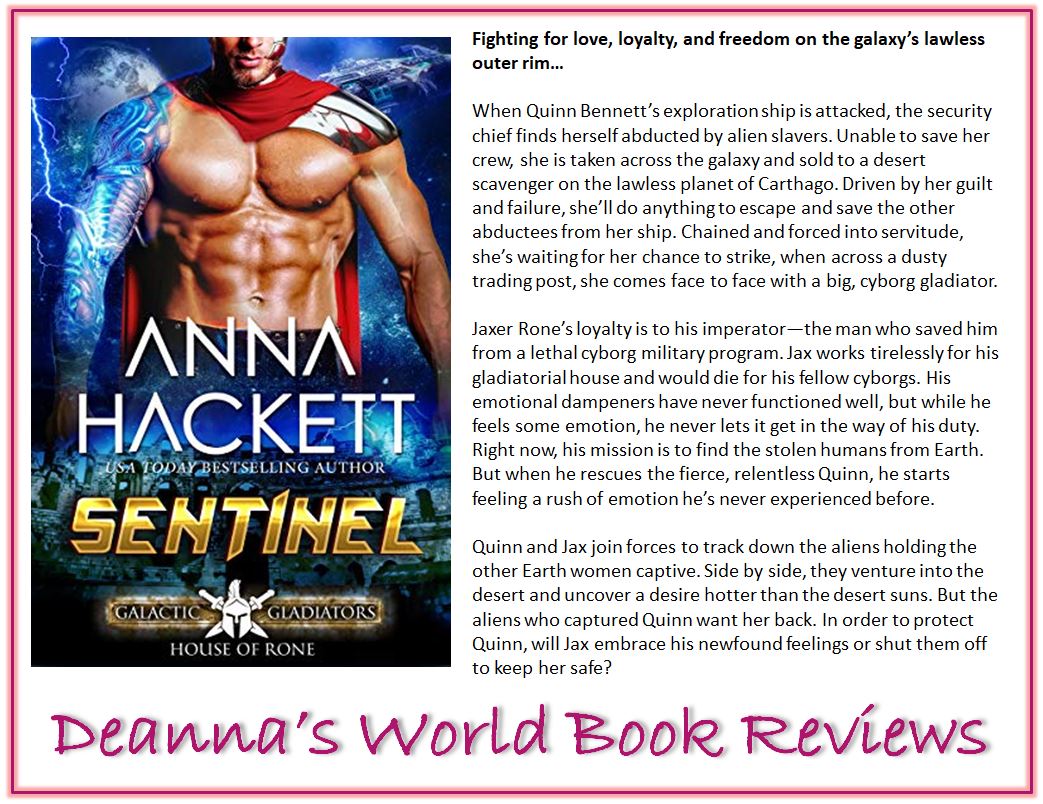 Sentinel. This book. I love everything about this book. Everything. This is me raving about this book because...cyborgs!! Coolest creatures ever!!
It's no secret that I love cyborgs. Some of my favorite scifi romances feature cyborgs and Cyborg is my favorite from the Galactic Gladiators series by Ms Hackett. Imagine my delight to discover an ENTIRE series featuring the cyborgs from the House of Rone. I love the melding of man, machine, and technology, and the House of Rone cyborgs are something special. Their abilities from their cybernetic enhancements make them so much more...everything. Skilled, indestructible, invincible, lethal. And the concept of the cyborgs being unfeeling then learning to deal with emotions as they fall for the Earth women the rescue is marvelous.
I love Jaxer. He would be the most feeling of all the cyborgs but even as connected to his emotions he is taken by surprise with his feelings for Quinn. He's knows loyalty and responsibility, and feels both extensively particularly towards Magnus whom he feels he owes his life to. However, he does not know love and he doesn't understand it. It was wonderful to see how he struggled and dealt with his attraction and feelings for Quinn, torn between his desire and wanting to give her space to heal from her ordeal. And aside from that, I love his impressive array of tech built into his body from his "tattoo" to his strength and endurance. Reading about him jumping from great heights with nary the blink of an eye got my heart going all pitter-patter.
Ms Hackett writes the best heroines. They are invariably strong, honorable, devoted, likable women. Quinn is no exception. Even after months as a slave, her fighting spirit and her ability to care has not diminished. She is still every bit the security chief she was before her abduction. Even as she fights for her own freedom, she does not forget the others who have been captured and continues to fight to find and free them. It makes her strength and her compassion incredible. She is battered but not beaten, and she knows her own mind, her own heart, her own desires, and goes after what she wants.
Believe it or not, one of the most moving moments of this book is a conversation between Jax and Magnus. It showed the depth of their relationship and how much they mean to each other. This passage had me tearing up because it conveyed everything it meant to be a cyborg but to still feel.
"I won't let you down. I can still do my job and ensure—" "Jax." Magnus gripped his shoulder. "You don't owe me anything." "I owe you everything. You risked your life for me, gave up everything for me." "It wasn't just for you, Jax. I wanted my freedom, too. I care about you and I wanted you to live. You've been my anchor to being more than an unfeeling machine all my life." Jax blew out a breath. "Imagine if the Orionix scientists could see us now. Talking about our feelings." Magnus smiled. Something else the Orionix would have been shocked by. "Live, Jax. That's why I fought so hard for our freedom. To watch you live, love, and be happy." Jax pressed his hand over the top of Magnus' and nodded.
This is a stellar start to the series and while it can be read as a standalone, I think the reader will benefit from having read the Galactic Gladiators series since many of the previous characters have recurring roles and appearances in this new series. I love visiting with old friends and falling in love with new ones. I can't wait for Jayna and Mace's story.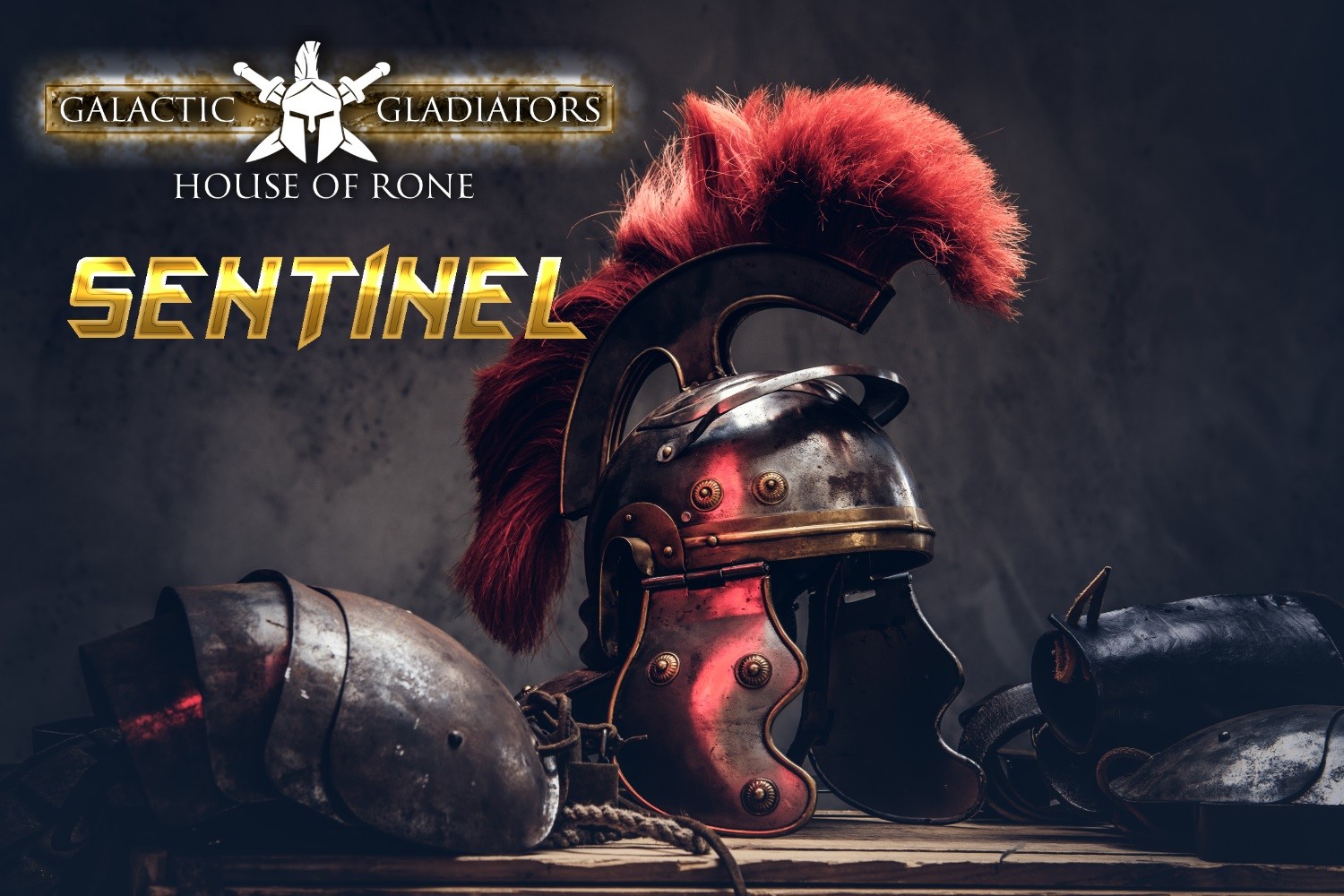 * teaser courtesy of Anna Hackett
View all my reviews
Ab

out the author




Anna Hackett:
Website
-
Facebook
-
Twitter
-
Goodreads
-
Amazon
Find Deanna around SOCIAL MEDIA: