Hello, hello. Please give Cheryl Brooks a big welcome. When I asked Cheryl if she'd be part of the Author Showcase series, I did not know she had a book coming out around the same time. We'd planned this months ago. Talk about timing! ... though Cheryl might have know. ;-)

I'm so delighted to have Cheryl visiting today. I've read most of her Cat Star books and really enjoyed them. I haven't read any of other books yet, but I plan to. Please join me in giving Cheryl a big Deanna's World welcome.
First off, let me say a big Thank You to Deanna for inviting me here today! I really appreciate it!
This post marks the final stop on the blog tour for Must Love Cowboys, which was released earlier this month. Launching a new book is always fun and exciting. However, it's also a bit nerve-racking because while your beta readers, critique partners, and editors may love your book, throwing such a huge chunk of your heart out into the cold, cruel world can be very emotional—exciting, uplifting, and sometimes gut-wrenching. That tough skin I was told to grow when I embarked on my writing career has yet to materialize, so I read each new review with considerable trepidation, and I skip over some of them entirely.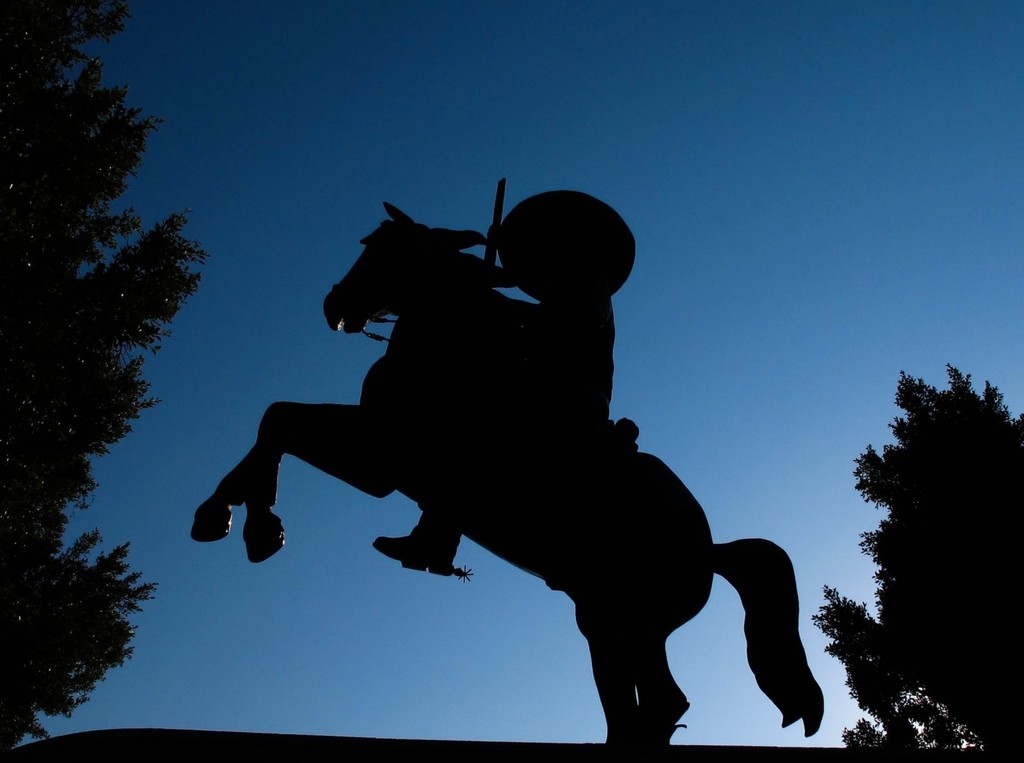 Photo via
Visual hunt
By the time a book's promotional period is over, many readers are already anticipating the next release. Hopefully, the author has already begun working on the next project—one that is as good, if not better, than those that have come before it. Starting a new series, especially in a different genre, quadruples the pressure because there are no guarantees that current readers will approve of the new direction their favorite author has taken.
I kicked off my writing career with the
Cat Star Chronicles
—a futuristic series about a species of aliens whose males were so hot that their planet was destroyed by an insanely jealous man, leaving behind only a handful of survivors. After a stint writing
erotic novellas
for Siren, I moved on to a self-pubbed erotic contemporary romance series called
Unlikely Lovers
. More recently, I headed out west to hobnob with a gang of sexy cowboys on the Circle Bar K Ranch in the
Cowboy Heaven series
. Some readers have followed me through every twist and turn, and though I've picked up a few new fans along the way, I'm well aware that I can't please everyone.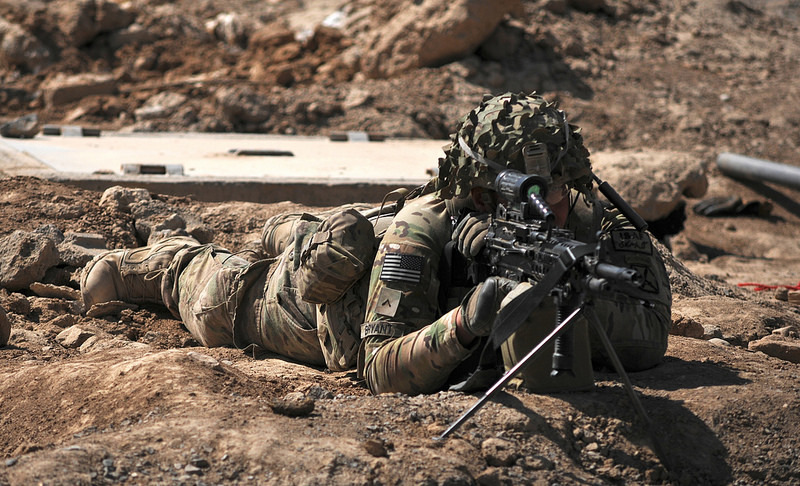 Photo credit:
The U.S. Army
via
VisualHunt.com
/
CC BY
Remember that tough skin I mentioned? Well, I'm sure to need it when my current work in progress, a paranormal romantic suspense trilogy, goes live. I have a reputation for blazing hot love scenes, and while each of these stories features a romance between the respective heroes and heroines, these books aren't as sexually explicit as my previous works; that scorching heat level simply didn't fit the tone of the series. Then, after at least one "Next Generation" Cat Star book, I'm going to write a series about the Avian clones who were introduced in Rebel. They may be the hottest things on wings, but whether my Cat Star fans will fall for them is anyone's guess.
*sigh* I hope my readers will forgive me.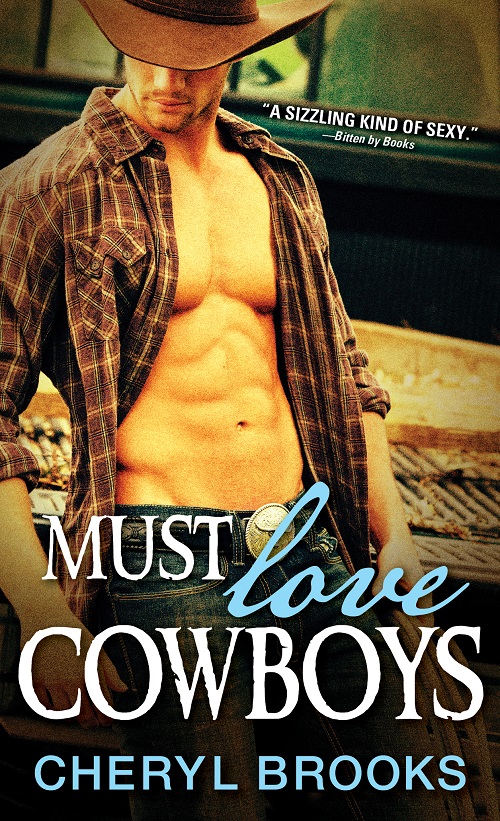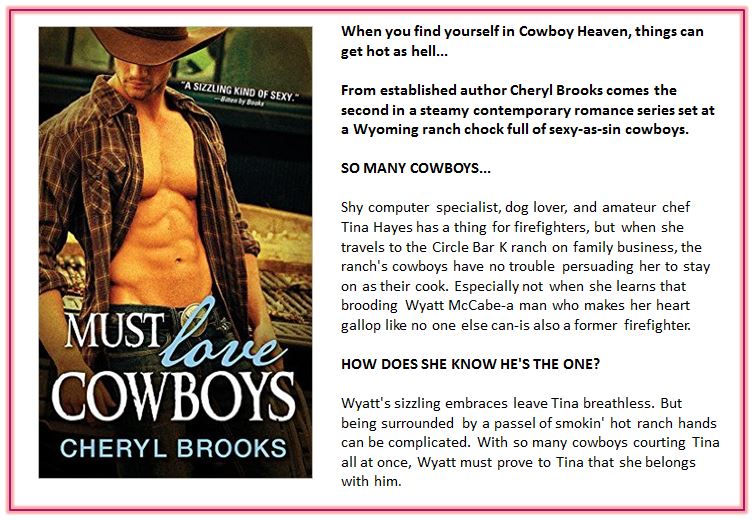 ---
Excerpt
I went on with my work and had just popped the mac and cheese in the oven when Wyatt came in.
Alone.
I tried to seem nonchalant, but I had no idea how successful I was at hiding my dismay. "Where's the rest of the gang?"
"They'll be here in a bit." He shrugged his right shoulder, wincing. "This shoulder was killing me, so I came on ahead."
"You really ought to have that looked at," I advised. "Might be a torn rotator cuff."
"Maybe." He stood there, staring at me for a long moment. "Feels more like a pulled muscle."
If I'd ever known how to tell the difference, that knowledge escaped me. I cleared my throat. "You could take some ibuprofen."
He nodded. "That's the plan—unless you wouldn't mind working on it some more." His piercing gaze sought mine from beneath a raised brow. "Or do you think Dean would object?"
There was no mistaking the challenge in his tone—a challenge a more confident woman would've met with a serene smile and a witty rejoinder. Completely inexperienced in banter between the sexes, I had no idea how to respond. As always, Wyatt had managed to get under my skin, sending my heart skittering into overdrive and tying my tongue in knots. "I-I don't know what you mean."
He took a step closer, reminding me of the way Dean had pinned me against the car. Lifting a hand, he brushed my neck with his knuckles, triggering a swarm of goose bumps. "I mean, anyone who would do that to a woman might not like it if she put her hands on another man."
Ah, yes. The infamous hickey. Dean and I had agreed not to get too involved, but should I tell Wyatt that or let him believe ours was a more serious attachment? Did it matter? In desperation, I glanced at the clock.
Five fifteen. The other men probably wouldn't be back for at least another half hour. "I can spare you twenty minutes."
A tiny smile quirked the corner of his mouth, making me wonder which of us had won that round. "I'll take it."
This time I was watching as he stripped off his shirt—or rather, he was watching me. I'd seen Dean completely naked, and I'd seen Wyatt in his underwear. The sight of him peeling back his shirt to reveal his bare chest shouldn't have affected me.
But it did. My mouth went dry and the pulse pounding in my chest moved further down to center on my clitoris. I doubted he had any motive beyond relief for a sore shoulder—certainly nothing sexual—but having recently gotten a tiny taste of what could happen between a man and a woman, my body had other ideas.
Fortunately, if I didn't tell him, Wyatt would never know—and somehow, I couldn't imagine myself ever putting those feelings into words. Not with him, anyway.
Not with anyone, come to think of it.
With a look that said he knew exactly what I was thinking—and feeling—he took a seat much the same as he had the day before.
I stared at his bare back. "I don't suppose you found any liniment, did you?"
"Horse liniment, you mean?" he asked. "No. That stuff smells terrible."
Somehow, I doubted the smell was the only drawback. "It might help, though."
He shook his head. "Stings too much. The olive oil was fine."
A man in pain shouldn't be critical of horse liniment. Once again, I wondered if he was toying with me—faking the pain simply to gain attention.
Despite knowing there was one other man on the ranch interested in spending time in my bed, the same argument I'd used before won out.
Twenty minutes. Surely I could handle anything for that long.
But with my hands on his skin rapidly turning a therapeutic massage into a more erotic one, I didn't think twenty minutes was anywhere near enough. Dry-mouthed no longer, I was practically drooling with the need to lick the side of his neck before sinking my teeth into it.
My latent vampire instincts must be surfacing.
Yeah, right. The thought of him recoiling in pain and glaring at me as though I'd lost my mind was quite enough to stop me.
"Oh, yeah," he groaned. "Right there."
His muscles knotted beneath my fingers. He wasn't faking.
Doggone it.
"Doesn't that hurt?"
"Some," he replied. "It's a good kind of pain, though."
"Like a bite on the neck, you mean?"
I blinked. Who said that? Certainly not me. I never said such things. I rarely even thought them—until now—nor could I explain my reasoning for comparing a pulled muscle to being bitten.
"Maybe." Turning his head, he peered up at me from the corner of his eye, a sly smile curving his lips. "Why don't you give it a try?"
My fantasy came alive as I parted my lips and swept my tongue over his skin. Salty with dried sweat and fragrant with oil, his skin covered enticingly firm muscles. Even in the act of pressing my teeth into his flesh, I couldn't believe I was actually doing it.
In one swift move, he pivoted in his chair, snaked a hand behind my neck, and pulled me into his lap. With a kiss as forceful as it was abrupt, he instantly melted me into a compliant mass of mushy muscles and jangling nerve endings.
The slam of a door brought me at least partially to my senses. Leaping to my feet, I staggered toward the shelter of the nearest major appliance, which happened to be the fridge—an appropriate choice, considering how hot I was. Opening the door, I stood facing the shelves, hoping whoever had just walked into the bunkhouse would suspect me of nothing beyond getting out spinach for the salad. An even more desirable side effect would be for the icy air to fade my blush and force the blood back into my brain where it was so desperately needed.
I stared blankly at the contents of the fridge. I hadn't been on the Circle Bar K for three full days, and I'd already been kissed by three cowboys.
Clearly, I should have headed west long ago.
---
Check out some of these titles by Cheryl too
About the author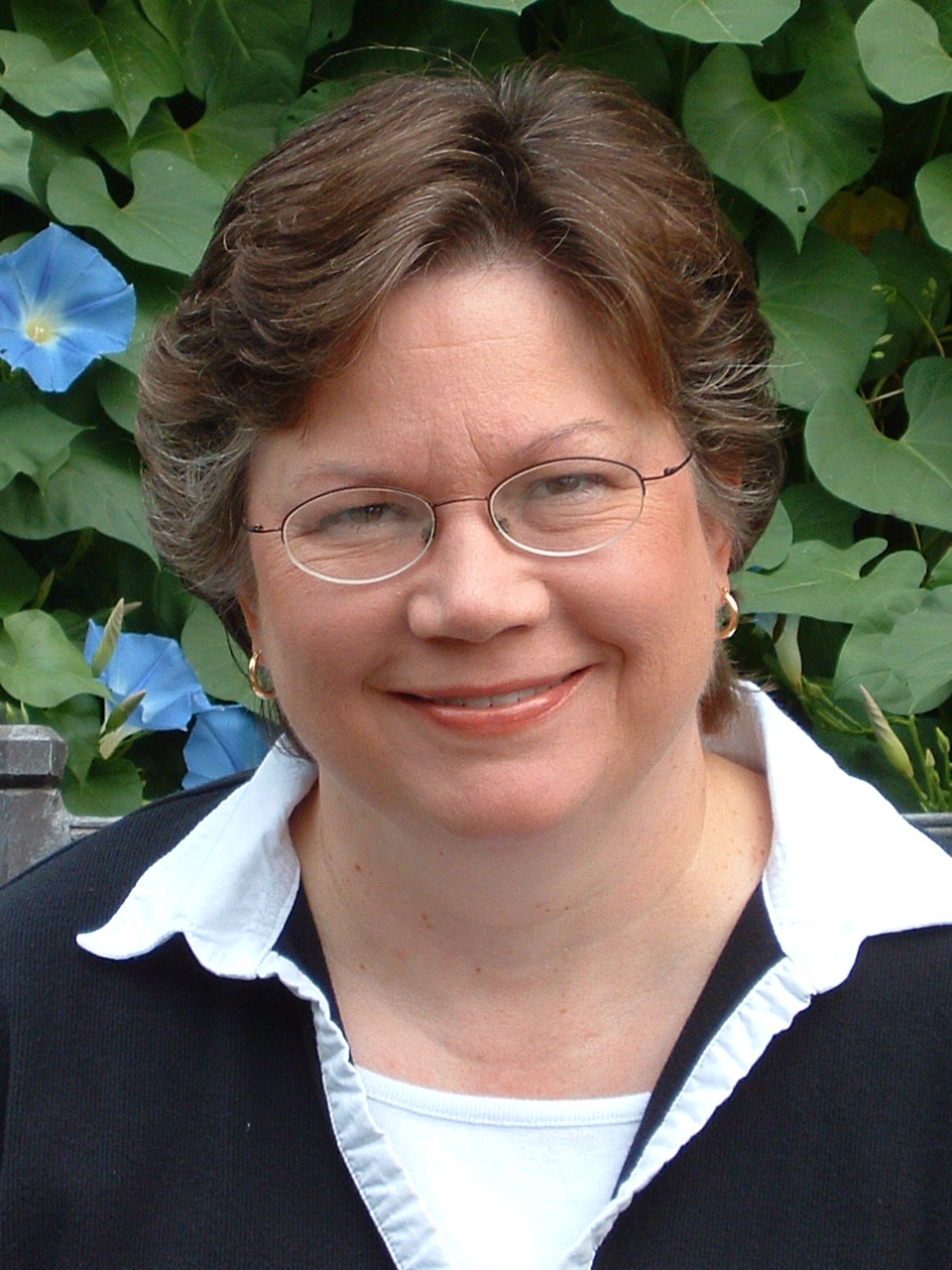 A native of Louisville, Kentucky, Cheryl Brooks is a former critical care nurse who resides in rural Indiana with her husband, two sons, two horses, four cats, and one dog. Her Cat Star Chronicles series was first published by Sourcebooks Casablanca in 2008, and includes Slave, Warrior, Rogue, Outcast, Fugitive, Hero, Virgin, Stud, Wildcat, and Rebel. Her Cowboy Heaven series includes the Cowboy Delight novella and two novels, Cowboy Heaven and Must Love Cowboys. Self-published works include Sex, Love, and a Purple Bikini, Midnight in Reno, Pontoon, and the Unlikely Lovers series: Unbridled, Uninhibited, Undeniable, and Unrivaled. She has also published If You Could Read My Mind writing as Samantha R. Michaels. As a member of The Sextet, she has written eight erotic novellas published by Siren/Bookstrand. Her other interests include cooking, gardening, singing, and guitar playing. Cheryl is a member of RWA and IRWA.
Author links:
Website
-
Facebook
-
Twitter
-
Goodreads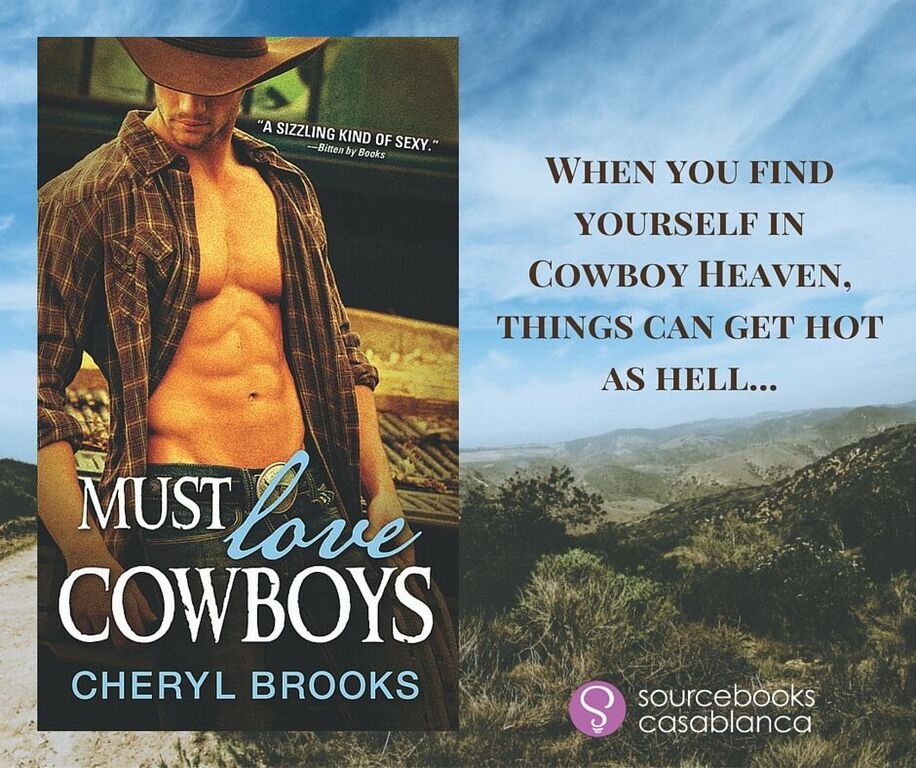 Find Deanna around SOCIAL MEDIA: